Name: Ibizan Hound
Other names: Podenco Ibicenco, Ibiza Greyhound, Ca Eivissenc
Country of origin: Spain
Size Type: Large Breed Dogs
Group: Shepherd breed
Life span: 10 – 12 years
Temperament: Work Involvement, Independent, Stubborn, Active, Intelligent, Foolish
Height: Females: 60-67 cm; Males: 66-72 cm
Weight: Females: 20.4-29.5 kg; Males: 20.4-29.5 kg
Color: white, red and white, fawn, red
Price of puppies: $800-$1,500 USD
Hypoallergenic: No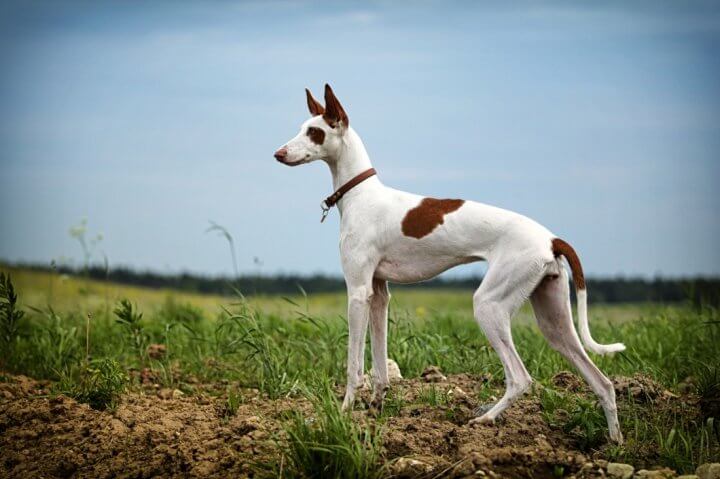 The clear silhouette of the Ibizan Hound, large erect ears, and light color give it an unusual appearance. Except for the ears, nothing seems exaggerated or excessive in ше. Flexible and energetic, the Ibizan Hound has the grace of a deer combined with the power of a hunting dog. In the field, it is as fast as the best greyhound breeds, while it has no equal in agility, the ability to jump in height and length. It is capable of jumping to a very great height without any run-up.
A calm, gentle and loyal dog. It has versatile abilities and is easy to train, which makes this dog an excellent companion. In the field, it is reckless, shows a sharp hunting instinct, great perseverance, and endurance.