The Bull Terrier is not the only example in cynology, when the fighting dog became exclusively a companion, but did not free itself from the shackles of a bad reputation and sidelong glances. Bull Terrier possesses legendary courage, endurance, insensitivity to pain, and unsurpassed intelligence, at the same time is a sensitive and good-natured creature, infinitely loyal to the owner. There are real heroes among bull terriers. During his service in the police, a bull terrier named Villa saved 32 people, 29 dogs, three horses and one cat, and Deboy once protected his family from a bandit, received three bullets, but never released the criminal's throat from his teeth.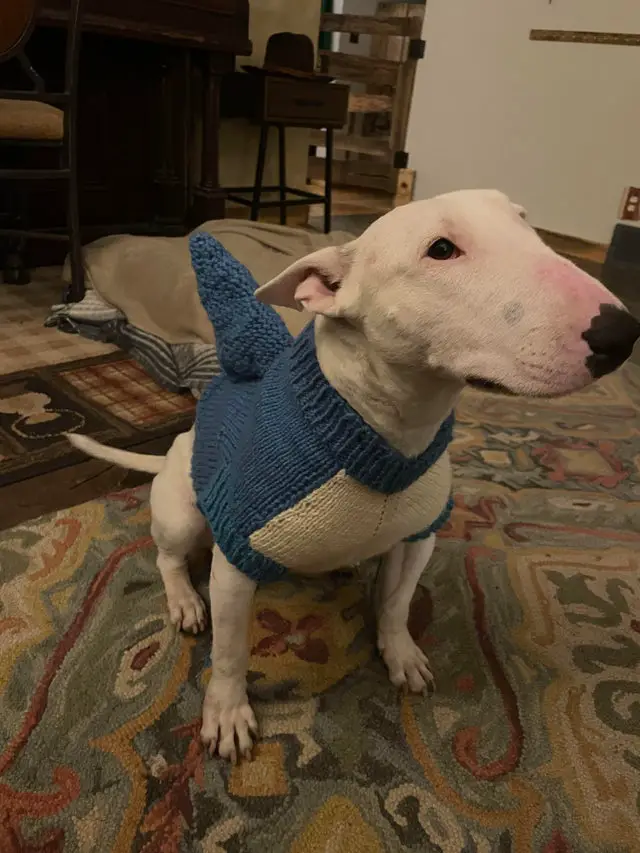 #2

He lives his best life!
#3

Sounds like a good place to sleep.