Boston Terriers are ultra-positive "big-eyed dogs" who will be equally happy to go shopping with you and doze on the couch to the muttering of their favorite TV series. In cynological circles, "Bostons" are considered the most responsive and non-conflict pets, easy to contact, sometimes even to the detriment of their own safety. They never dictate their terms and do not arrange lawlessness within the framework of a single apartment. In addition, these smart-looking handsome people are great comedians who strive to fill the owner's life with bright and funny moments.
Below we have selected the funniest Boston Terrier memes for you 🙂
#1

That awkward smile you give to your crush.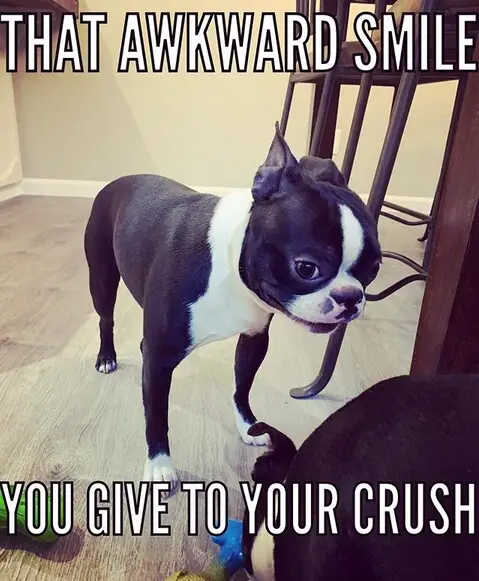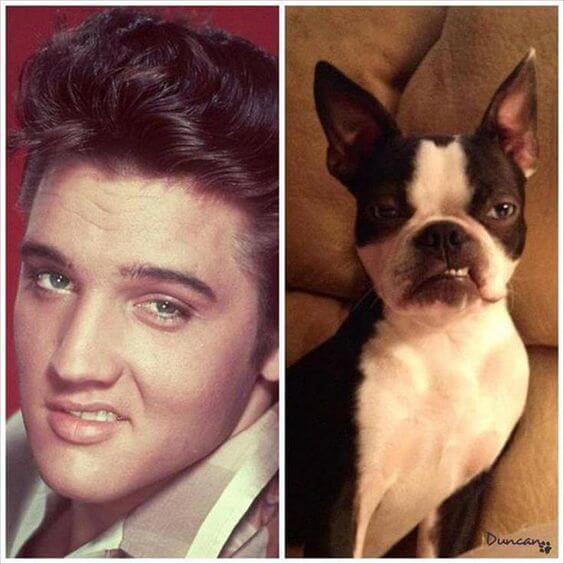 #3

When you hear her call someone else a good boy…