Pugs miraculously combine the charm of a small-sized dog with the courage of a true loyal dog. They are smart and strive for independence, so sometimes difficulties arise with training. However, these dogs love to learn something new, the main thing is not to show excessive persistence and rigidity. But if you have a pug, be sure – now you will not be bored! This little clown will amuse the whole family. He knows how to snore very funny, sneeze, sniff and even grunt! Particular attention should be paid to the nutrition of the dog – pugs tend to be overweight.
We have selected the funniest Pug memes for you!
#1

You came to the right neighborhood friend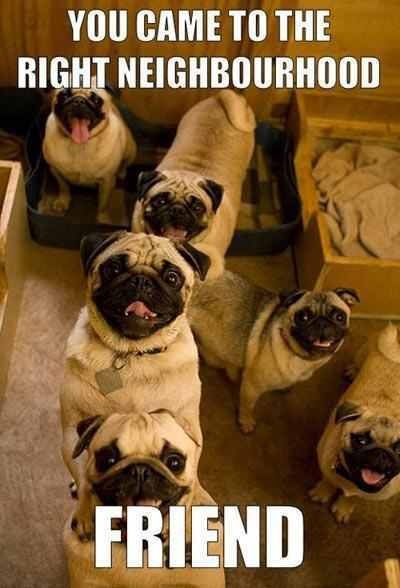 #3

Aha! So we meet again!