We love our little brothers so much that we want to give them all the best. And when we have a new favorite, we immediately try to find him some original, beautiful name. "As you name the ship, so it will float" – the owners believe, avoiding ridiculous, ridiculous options, so as not to inadvertently ruin the fate of the fluffy.
Rules for Choosing a Name for a Cat Girl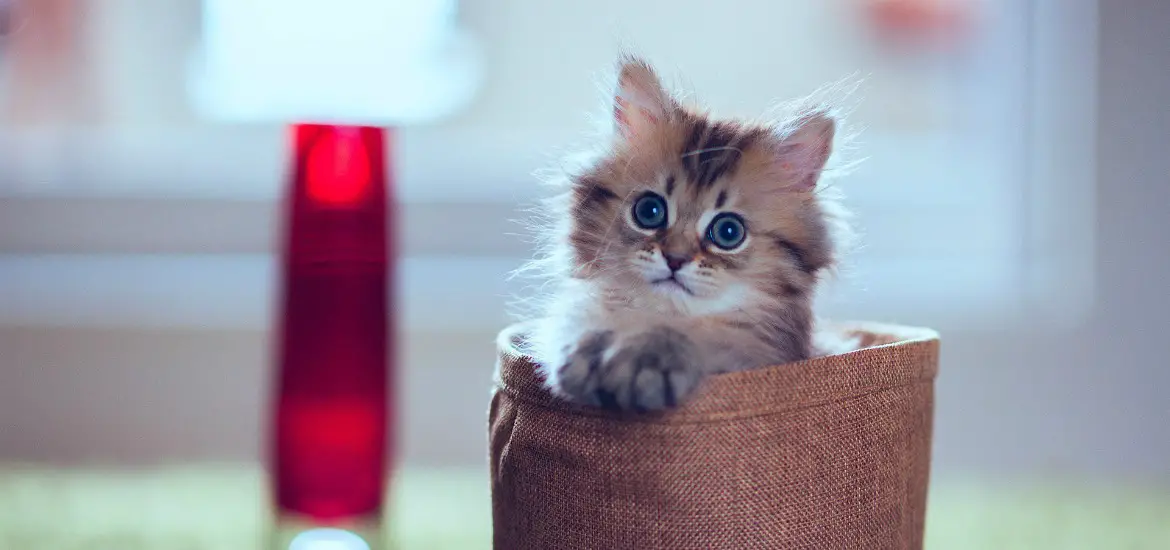 According to the generally accepted rules of choice, you need to give a nickname to a cat so that it combines no more than three syllables. Such a name will be easily remembered by the animal, and it will sooner begin to respond to it.
The Choice of Names in Length and Sonority
Now the convenience of the nickname may already fade into the background. Previously, walking animals had to be called loudly home from the street, and it was necessary to choose light nicknames for girls' cats so that they were short and sonorous. Today, most fuzzies decorate city apartments and never go out. Or they come out, but on a special leash. In order for the nickname to be heard by the pet, use those letter combinations in it that are applicable only to him.
Proponents of long, luxurious cat names for girls generally don't bother with letter and syllable combinations. The main thing is to make it clear to the cat that this is her name and to make her respond to it. You can name the kitten whatever you like, the main thing is that both you and your furry friend like the name.
Choosing a Name by Pet Appearance
To choose a name that will best combine with the external data of the kitten, pay attention to its features. Coat color is the perfect clue in this regard. Nicknames for ginger cats can be associated with sun, summer, heat, or juicy orange fruits. By the way, it is believed that ginger cats bring wealth to the house. If the cat has a miniature appearance, then you can call it some small things.
Names for gray cats can be chosen according to the same criteria. Also, a clue can be the color of the eyes, the type of coat, the shape of the ears or tail. Perhaps your cat stands out among its relatives because she talks a lot, or she has a very expressive look.
If the color and appearance did not bring any ideas, try observing the behavior of the baby. Maybe he has some distinctive features that will definitely give you several options to choose from. For example, a kitten can be extremely active and hooligan, or, conversely, a modest quiet one. Maybe his character will remind you of some cartoon character, or a hero from a movie and a book – from there you can take a lot of cool names for cats.
Names for Pedigree Cats
Quite often people buy kittens from breeders. In this case, upon purchase, the kitten already has some name, which is written down by the seller in the veterinary passport. Don't be discouraged if you don't like it. The fact is that breeders name all newborn kittens by the first letter of their father's name. Often it is quite difficult for them to invent many nicknames for one letter, and they may not be entirely sonorous and beautiful. If you are not going to travel with the cat to exhibitions, you can call her whatever you like.
For example, the breed can be a direct guide to choosing a new name. British cats are best suited for names in English. The name for a fold cat may be related to the origin of the breed. Siamese cats can be called by Asian names. And the sphynx cat can be called the name of the Egyptian goddess.
Stylish Names for Cats Girls
Yes, they are delicious. Now it has become fashionable to call cats a variety of goodies that we love and that surround us. Such names cause positive emotions, euphoria, and guarantee a good mood for the owners.
The name for a black cat, respectively, may be something chocolate – pay attention to the names of famous desserts, puddings. You can choose the names for the coffee-colored kittens based on the names of the coffee or chocolate varieties. Of course, no one canceled fruits and vegetables.
Can a Cat Be Given Human Names?
Choosing a human name for a cat is no longer new. However, human names for cats are quite popular. For example, many definitely have friends who have chosen the name Lisa, or Albina, as a nickname for a white cat. Sometimes relatives, having learned about such a choice, are offended – especially if the name coincided with one of them. This can be avoided if you know all your relatives and friends well, as well as if you choose a name for the cat from a foreign language. Maybe you have an idol or someone you admire. If you want your cat to have a beautiful name, choose a name that will sound like a melody to you. The most rarely used names will be the best choice. By the way, it is very good to choose such names for tricolor cats.
If all of the above options are not suitable, and the choice of a nickname for a cat remains relevant, we suggest you take a look at the list below. This will be a good option for those hosts who love to travel or dream of traveling to some country. Barcelona, ​​Venice, Prague, Geneva – the choice of names for cats among the names of cities is a very original way.
You may not have thought, but the name of a kitten can be directly related to your profession. Think about whether your profession has frequently used words, terms, tricks that are used in narrow circles? This is the name of the parts you are working with or the processes you are doing. Or maybe it's a term that means something good. Show your imagination, and the kitten will enter your life as an irreplaceable part of it.
In fact, there are a lot of options for coming up with a beautiful nickname for a cat. It is not necessary to have a well-developed imagination for this. Just think about what is important to you, what brings you joy and positive emotions.
Names for Girl Cats
Asya, Anfisa, Alice, Aurora, Alaska, Adele, Athena, Agnes, Agatha, Alpha, Alexa, Aska, Cupid, Alicia, Assol, Amelie, Aphrodite, Abby, Aisha, Amelia, Agnes, Ada, Angel, Arisha, Ariel, Ivy, Astra, Adeline, Aiza, Akira, Anabella, Anet, Aelita, Aqua, Alaska, Adriana, Azura, Agasha, Artemis, Amanda, Anika, Arlene, Azalea, Adelia, Aira, Astoria, Atika, Almira, Adetta, Arabica, Alfina, Alistair, Amica, Allia, Arizona.
Bagheera, Basya, Boni, Businka, Basia, Bonka, Bella, Buska, Squirrel, Basta, Betty, Buffy, Bless, Barsi, Squirrel, Barcelona, Bessie, Becky, Barbie, Bonita, Bosya, Bounty, Bailey, Barca, Britney, Brittany, Brandy, Barbara, Beatrice, Basilica, Beta, Baby, Bambucha, Busilia, Bentley, Snow White, Bohemia, Beatrice.
Vasilisa, Varka, Varya, Vanessa, Vesta, Cherry, Varvara, Victoria, Whiskey, Venus, Wendy, Wanlka, Vlada, Violet, Vita, Violetta, Mitten, Violla, Vanilla, Vicky, Vivienne, Valkyrie, Valli, Verona, Vilda, Vyusha, Verbina, Vlasta, Virgi, Vitoria, Vilana, Verunchik, Veronica, Valencia, Weighing, Volta, Vasta, Vega, Villa, Virianna, Virginia, Vorsinka, Viol, Vitaminka, Vlas.
Gerda, Grace, Glasha, Gabby, Hera, Nut, Gloria, Gabrielle, Hermione, Gata, Gretta, Gela, Glafira, Gray, Grace, Countess, Galatea, Crouton, Harmony, Gamma, Gella, Gucci, Hertha, Goldie, Gratta, Grunya, Gala, Gadget, Galaxia, Giza, Gothic, Guinea, Garcia, Glaze, Gray, Gaia, Gyulchataya, Gemara, Gulya, Gabri, Gaitana.
Jesse, Dusya, Jessie, Jessica, Daisy, Duska, Dunya, Dana, Dusya, Darina, Juliet, Judy, Jenny, Jaycee, Julie, Dushka, Diva, Jane, Delta, Georgia, Diana, Dina, Dakota, Duffy, Dosya, Dessi, Julia, Dolka, Dixie, Daria, Melaka, Dagira, Jess, Daniel, Jennifer, Jess, Dolores, Dryad.
Zhuzha, Jeannette, Zhuchka Juliet, Giselle, Julie, Julia, Jasmine, Jacqueline, Josette, Zhelka, Zhelka, Zhuzhuka, Zhucha, Julia, Zhmurka, Geneva, Jeanette, Joly, Julianne, Joanna.
Zosia, Fun, Zlata, Bunny, Zarina, Zaya, Zafira, Goldilocks, Zvezda, Zulya, Zemfira, Zita, Dawn, Xena, Cinderella.
Toffee, Isabella, Irisa, Isabelle, Irma, Willow, Ishka, Isolde, Izi, July, Yvette, Evie, Indiana, Illyana, Ithaca, Ingrid, Infinity, Irma, Ilsa, Ellada, Indira.
Caramel, Cleopatra, Kessie, Kitty, Kasia, Button, Kisa, Kira, Kasandra, Kessie, Droplet, Calypso, Tiny, Keti, Carolina, Kisulya, Tiny, Ket, Kristi, Kiwi, Katherine, Kris, Cairo, Carnelia, Comet, Kerry, Candy, Karisha.
Lucky, Lisa, Lucy, Lilu, Linda, Lyuska, Laska, Luna, Lily, Lola, Lapusya, Lesta, Sweetheart, Lilie, Lulu, Lime, Lilith, Lesya, Lana, Laura, Lucy, Lada, Lilia, Lara, Lanochka, Fox, Lilya, Latifa, Lisaveta, Lusik, Lapulya, Lacoste, Louise, Lindsay, Leila, Legend, Liana.
Musya, Masya, Murka, Muska, Marquis, Milka, Maroussia, Margo, Maya, Melissa, Monaya, Malta, Mila, Martha, Mura, Monica, Mia, Mary, Margosha, Mickey, Merelin, Mint, Mulya, Miley, Meggie, Malibu, Muse, Moli, Musik, Margarita, Milan.
Nyusha, Nika, Nyashka, Nessie, Nora, Nicole, Knox (goddess of the night), Nancy, Nikki, Nirvana, Nadine, Naomi, Neko, Nefertiti, Nelly, Nyuta, Navi, Nyura, Niagara, Neilin, Nonna, Novella, Nevada, Nice.
Olivia, Audrey, Ophelia, Osya, Ollie, Orchid, Olympia, Oladushka, Ornette, Oklahoma, Odyssey, Otrada, Octavia, Emeli, Orinoco.
Pusya, Princess, Peach, Fluffy, Pushilda, Penelope, Perseus, Pandora, Panther, Panda, Persia, Ponochka, Button, Punia, Pinky, Polly, Patricia, Porsha, Pamela, Penka, Puffy.
Roxy, Rose, Lynx, Lynx, Raina, Chamomile, Rusya, Ricci, Runa, Rada, Riley, Ressi, Rebecca, Rossi, Riana, Roxana, Mermaid, Rachel, Rosalia, Rommie, Joy, Ruth.
Sonya, Simka, Sonya, Sima, Snowball, Simone, Sophie, Sarah, Sabrina, Simba, Sandra, Sour cream, Sally, Stella, Scarlet, Sylvia, Susie, Stasya, Snowflake, Stasya, Simochka, Silva, Sakura, Sofia, Sandy, Sunny, Sunny, Sayuri, Stephanie, Little Sophie, Semmy, Seraphima, Selena, Samantha, Stacy, Sonya, Salma, Arrow.
Tisha, Tasya, Tasha, Tusya, Tosya, Tensi, Tina, Taska, Trisha, Tefi, Tessie, Tiffany, Toska, Tuchka, Toki, Tia, Tesla, Tess, Tatosha, Tory, Tootsie, Terry, Tara, Tracy, Tequila, Trinity, Tinka, Theona, Teila, Taya, Terra, Teresa, Timmy, Tabi, Tigrana, Taisiya, Tamilla.
Ulya, Uma, Luck, Smile, Umka, Uri, Ursula, Ulka, Uska, Unica, Una, Delight, Duck, Ulli, Use, Ulita, Wesley, Winry, Hurricane, Whitney, Ulrika, Uganda, Whitey, Umbrella, Urbana, Ulma, Umma, Ultramarine, Wally, Lanka.
Fenya, Fenichka, Frosya, Froska, Fiona, Bean, Floris, Fairy, Fixie, Frida, Fisa, Fanta, Fusya, Feona, Frusya, Fanny, Chip, Flash, Francesca, Filka, Violet, Ferrera, Felicia, Pistachio, Freya, Fluffy, Flaska, Florence, Fiesta, Meatball, Felicita, Furia, Fiji, Feonora, Flora.
Chloe, Happy, Helly, Holly, Hoshi, Hoshi, Hani, Hattie, Hayate, Hannah, Hanga, Chimera, Hilary, Henessy, Hela, Hilda.
Chelsea, Chucha, Chunya, Cherry, Chara, Chika, Chidori, Chita, Blueberry, Chandra, Chuchundra, Chilita, Cherokee, Chosia, Chase, Chase, Chamba.
Chanel, Sherry, Shunya, Shakira, Sheila, Shunka, Skoda, Charlotte, Shanya, Shiva, Chocolate, Charlene, Shelby, Stefa, Shine, Bobbin, Charlize, Sharon, Shaya, Sheila.
Elsa, Amy, Alice, Abby, Emma, Elya, Elvira, Emily, Ava, Elina, Ashley, Angie, Emilia, April, Electra, Enigma, Elvina, Envy, Emmanuel, Ella.
Yusya, Yuki, Yumi, Yuta, Yuna, Yusha, Yuppi, Yucca, Yugi, Yula, Yushka, Yustina, Yunita, Yunona, Yusta, Yugin, Jussi, Yunika.
Yaska, Yasya, Java, Jamaica, Yanita, Jasper, Yanessa, Yanta, Yalta, Yassi, Yarika, Yakuza, Yaposha, Yafa, Yakira.