At first glance, it will seem that this dog is formidable and closed in itself. To some extent, the behavior of chow-chow puppies corresponds to this impression. They are cute grumbles. They show their emotions in a very restrained manner. Even meeting the owner from work can do with a few friendly nods of the tail, after which the Chow-Chow will go on to go about their business.
These dogs are not very mobile. They do not like long walks over great distances. Such chow-chow behavior will be comfortable for people with a measured lifestyle. This dog prefers more passive communication with the owner, which consists in lying at the feet or observing his actions from the side.
If you decide to have a chow puppy, then in this article we will try to help you find his/her name.
[lwptoc]
Cream Chow Chow Puppy Names
Arya
Nova
Gwen
Luna
Sahara
Truffles
Heron
Nugget
Butterscotch
Gilda
Cloud
Sugar
Latti
Jasmine
Thunder
Muffin
Marshmallow
Nutmeg
Dove
Snowdrop, Snowball
Biscuit
Feather
Zahra
Alba / Albus
Savannah
Echo
Waffles
Sierra
Popcorn
Buttercup
Cream Puff
Best Chow Chow Dog Names
Yeti
Nitro
Denali
Axle
Rogue
Boss
Omega
Olympia
Titan
Vixen
Herk
Calista
Magnum
Moose
Dozer
Yogi
Darth
Hades
Cairo
Apollo
Tank
Acadia
Aero
Good Names for Chow Chows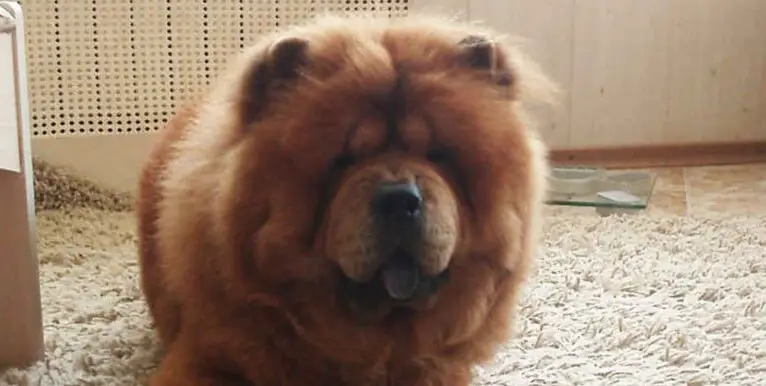 Mack
Ziggy
Qunicy
Gizmo
Penny
Pip
Suki
Rover
Nettie
Stella
Lane
Roo
Iris
Tess
Groot
Asia
Moki
Nori
Pandora
Juno
Ivy
Zane
Mojo
Jax
Rufus
Octane
Pearl
Percy
Zola
Willow
Gemma
Mowgli
Nell
Winnie
Kanga
Cain
Siera
Pogo
Watson
Alfalfa
Toby
Meta
Chinese Dog Names for Chow Chow
Berndt – "brave like a bear"
Ju-long – "strong and mighty like a dragon"
Cong – "one who has lots of wisdom and excels in every aspect"
Lian – "she who is graceful as a willow"
Manchu – "pure"
Hui – "sharp, quick, or clever"
Chang – "an unhindered spirit"
Syaoran – "he who is a little wolf"
Lixue – "pretty and pure as a snow"
Na – "an elegant or smooth person"
Mey – "gorgeous, pretty, or stunning"
Cui – "prince"
Rong – "a person who brings honor and prospers"
Bik – "strong"
Gho – "a responsible and inspirational being"
Black Chow Chow Names
Charcoal
Black Keys
Shady Lady
Blackberry
Licorice
Oreo
Soot
Eclipse
Batman
Galaxy
Smokey
Coal
Slate
Raven
Jet
Panda
Midnight
Nocturne
Sable
Shady
Onyx
Graphite
Luna
Salem
Stormy
Black Jack
Nightshade
Morticia
Panther
Ebony
Black Widow
Nebula
Pepper
Shadow
Inky
Magic
Black Pearl
Carbon
Blackout
If you have not found your Chow Chow's name here, write in the comments, and we will be happy to include it in the list!