German Wire-Haired Pointing Dogs are "mustachioed energizers" who deftly handle a wide variety of game species and endlessly adore their own owner. Possessing a sharp mind and a non-spiteful character, they will never show aggression towards a person, no matter what negative emotions he may cause in them. At the same time, in all other respects, German Wire-Haired Pointing Dogs are not so good. Give them the slightest reason to question your leadership skills, and these bearded trackers will immediately begin to exploit your loyalty for their own purposes.
#1

German Wire-Haired Pointing Dogs are wholly and completely a "product" of the activities of German breeders, which is also hinted at by the name of the breed: "draht" (German) – "wire", "haar" – "hair".
In the middle of the 19th century, breeders of the then not yet unified Germany set out to develop a new breed of a cop, which would have absorbed the best working qualities of their predecessors. The future "sample" was supposed to have endurance, excellent instinct, and the ability to work equally well with both swamp and field games.
#2

In the course of experimental mating, specialists finally succeeded in obtaining a generation of hunting dogs with promising potential and coarse, coarse coats.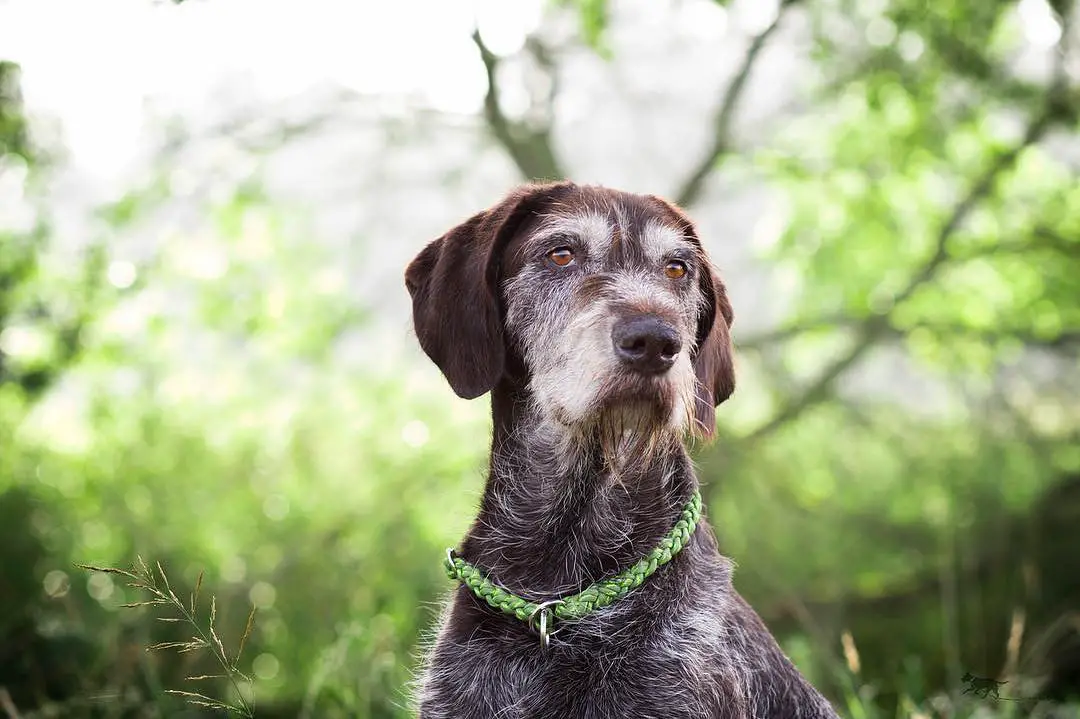 The genetic material in this particular case was the shtihelhaars, the griffons of Korthals, well known to European hunters, as well as the clever poodles - the pointers. According to the breeders, it was the crossing of the representatives of the above breeds that made the Drathhaar an ideal hunter, capable of working even in adverse weather conditions.
#3

As for public recognition, it came to the German wire-haired cops already in the 70s of the century before last.
Thirty years later, in 1902, the first club of lovers of German Wire-Haired Pointing Dogs was founded in Germany, and exactly 22 years later the animals were included in their registers by the International Cynological Federation. By the beginning of the 20th century, the breed had gained popularity in many countries of Western Europe, including England. But in the New World, the German Wire-Haired Pointing Dogs did not immediately find their niche, since American hunters, accustomed to highly specialized dogs, for a long time treated the bearded German "emigrants" with a bit of mistrust.