A cat in a house is not entertainment or salvation from loneliness, it is often a full member of the family. And I want it to be absolutely happy. For those who want to make their cat's life a little better, here are 20 helpful tips: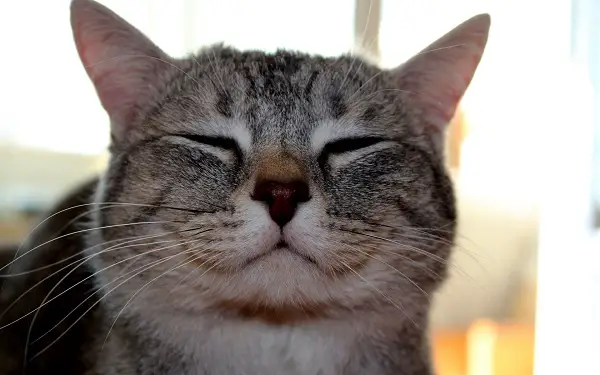 Wrap a thin rope around the legs of a magazine table – you get an impromptu scratcher.
Place several of these tables on top of each other – you get a bookcase where your cat will rest.
You can also store stocks of food and toys here.
Add a few green tea leaves to the cat's litter box to absorb the odor.
You can make a scoop out of a plastic bottle. It is convenient for them to clean up after the cat, and if necessary, it is easy to replace it.
Terrariums are a good way to keep your cat away from your flowers, and your pet won't walk around the house with dirty paws. Terrariums are heavy, which means that the cat will not be able to throw them off, and even if it can, they are strong enough and will not break.
Or arrange pine cones around the plant pots: the cat is uncomfortable walking on them, and he will stay away from flowers.
To prevent your cat from chewing on the wires, tuck them into corrugated pipes that you can buy at a hardware store.
At the pet store, buy an all-purpose stain and odor remover – otherwise, it will be very difficult to get rid of them.
Build a high seat on the windowsill so that the cat can see everything that happens outside the window. Or use an old ladder as a ramp for your cat to climb.
Buy a toilet paper holder to prevent your cat from unrolling it.
DIY cat toys. Use your imagination and use plastic eggs from under the "kinders", threads, sticks, feathers, ribbons.
Set up a play area for your cat at home. And don't forget, cats love boxes.
Learn more about feline body language and you will always understand what your pet is trying to tell you.
If you need to bathe your cat, do it in the sink, not in the tub. This makes it easier to lather. In addition, the close proximity of the owner will help calm down the cat, who does not like to wash.
If your cat has clumps of hair, grow catnip at home for its restorative properties.
If you can't stop your cat from climbing into the closet, leave one shelf empty – let it rest there.
Spend a few minutes in the morning or evening brushing out your cat's fur, and there will be much less of it on your furniture.
Walking with your rubber-gloved hands-on sofas and other furniture is the quickest way to remove wool.
If a dog also lives with you, hang a shelf with a cat bowl higher: the cat can easily climb up there, and the dog will not interfere with her eating.
And remember: if the cat blinks slowly, looking at you, it means that he loves you.