David Roberts (31) from Helston has created an unusual hotel. In principle, the hotel performs its usual functions – it provides shelter and food for guests, only they are unusual. … After all, David has a hotel for chickens!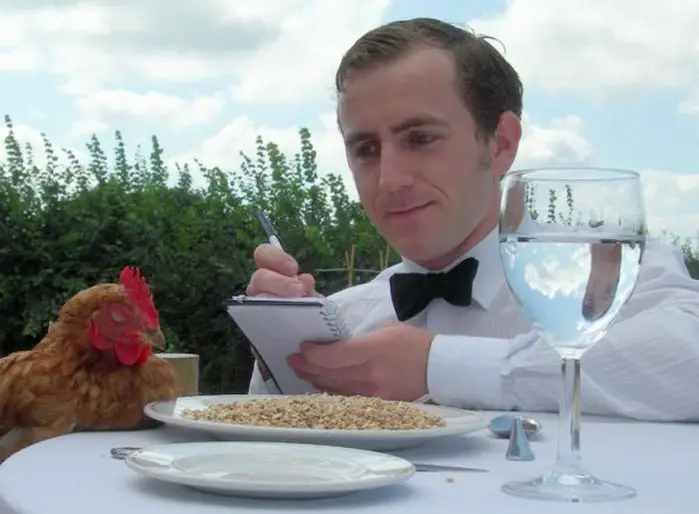 The logic behind Roberts' reasoning is simple. People have chickens – people sometimes leave home – chickens can be left unattended. So a hotel for chickens is simply necessary for loving chicken owners).
Chickens can also be threatened by rats, they may not have a place to walk, and many other everyday inconveniences. Then a shelter for birds, where they will be provided with complete comfort – a huge field, a cozy chicken coop, a balanced diet.
And for all this, only 2 pounds a chicken coop and 75 pence ahead. This cost will include walks, three meals a day, overnight in an eight-bedroom.
By the way, David is a joiner by education, because he made chicken coops himself. The demand for the hotel also seems to be there – at Christmas the rooms were filled to capacity.