Name: Barbet
Other names: French Water Dog
Country of origin: France
Size Type: Medium Breed Dogs
Group: Gun breeds
Life span: 13 – 15 years
Temperament: Intelligent, Obedient, Companionable, Joyful
Height: Females: 52-62 cm; Males: 57-66 cm
Weight: Females: 17-28 kg; Males: 17-28 kg
Color: Fawn, Black, Gray, Brown, White
Price of puppies: $2500 – $2800 USD
Hypoallergenic: Yes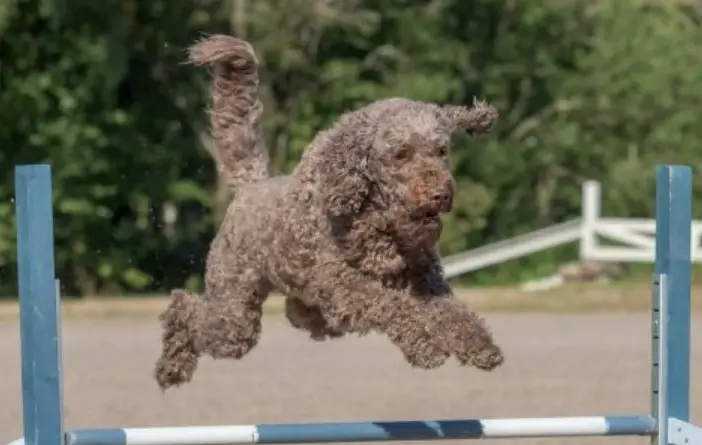 The Barbet, or French Water Dog, is a rare medium-sized dog breed. For the most part, barbets taking part in exhibitions can be white, black, chocolate, or dark gray with spots, they can also be light fawn with dark spots. Less common are the black-piebald, cream, and murugan-piebald varieties.
The height at the withers in males ranges from 58 to 65 cm (20.5 to 25.5 inches) and in females from 52 to 61 cm. (20.47-24.01 inches). A deviation of 1 cm in one direction or another is allowed. Weight: 17 to 28 kg (35-60 lbs). The Barbet is the prototype of a water dog with long, felted, and curly hair.
Smart, obedient, friendly, cheerful.