Weigh the pros and cons before choosing an Airedale Terrier puppy.
Ask yourself important questions and get honest answers.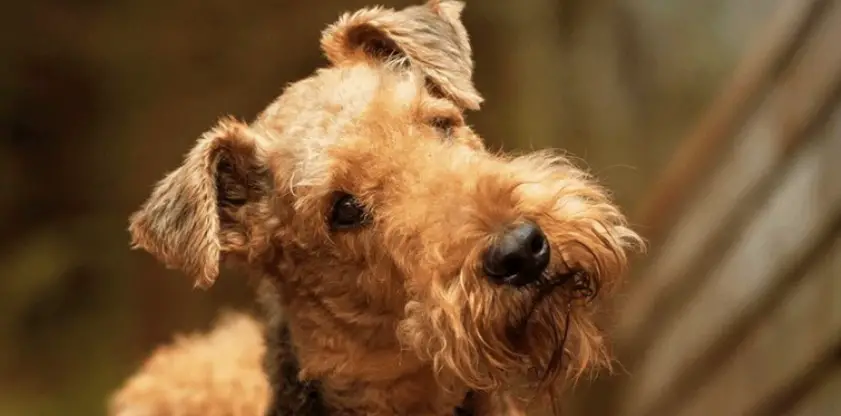 In general, choosing an Airedale Terrier puppy follows the same principles as choosing a puppy for any other breed. However, there are features specific to the Airedale.
Airedale Terriers are not as simple as they might seem. They can be challenging for a novice or someone who requires mindless and unquestioning obedience. Therefore, the choice of an Airedale Terrier puppy should be deliberate.
Decide if you need an athlete, a security guard, or just a cheerful, fun companion. It is better to take a working dog in a kennel that specializes in this particular direction.
It is important to understand if you want to have a female or a male. Airedale males are more independent, they often run away in search of adventure. Females, as a rule, are more loyal and affectionate and there is less risk that they will decide to join their "free" relatives and leave you.
The Airedale Terrier does not shed and does not have a specific smell. This is a definite plus. Note, however, that the Airedale Terrier coat requires specific care. Are you ready for the extra groomer expense?
Ask if the parents of the Airedale Terrier puppy have test results for genetic diseases:
Hyperuricosuria is an inherited disorder associated with the accumulation of uric acid salts and the formation of stones.
Canine degenerative myelopathy is a severe, progressive neurodegenerative disease that causes paralysis of the hind limbs.
If you are planning to participate in exhibitions or breeding, remember that there are a number of disadvantages that can prevent your pet from entering the ring. For example, white markings in color (only a few white hairs between the front legs are permissible), aggressiveness, or cowardice. In general, it is advisable to familiarize yourself with the standard in advance in order to understand how the parents of the baby you like correspond to it.