Who among us in childhood did not read the novel by D. Defoe, dreaming at least for a moment to find ourselves on a desert island and experience a small part of the adventures that befell Robinson Crusoe? Brendon Grimshaw, an Englishman from Yorkshire, knows that dreams must come true. About 40 years ago, he settled on the island of Moyenne in the Indian Ocean and has devoted himself to nature ever since!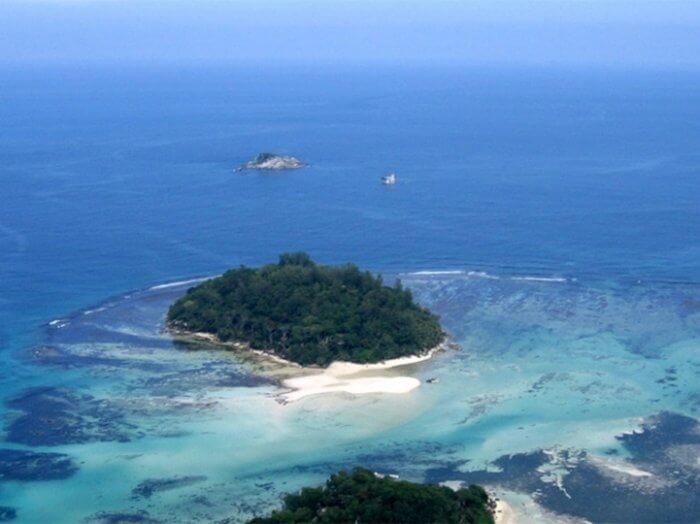 In the early 1960s. Brandon was on one of his business trips for the first time in Seychelles and realized that he wanted to stay here to live. Then the laws allowed buying entire islands (now only long-term rent is possible), and an enterprising Englishman bought out the island of Moyenne, which was of little use for life at that time! Having moved, Brandon set out to find those who previously lived on this island. He managed to find the Creole Rene Lafortune, who until 10 years old lived on Muaen. Newly-born Friday was so carried away by communication with an Englishman that he left his wife and children, and returned to live in his historical homeland!
Brandon and Rene have made every effort to preserve and enhance the flora and fauna of the island. Both planted approximately 16,000 trees each. In addition, Brandon bought several endangered giant turtles on a neighboring island, now there are 120 tortillas on Moyenne. Each of them has a red mark on their shells, which helps to track their movements, and also protects them from poachers. But the main achievement of Robinson is the birds! During the time that he and Friday live on the island, about 2,000 of them appeared here: in order for the birds to settle here, Brandon brought water to Moyenne!
Brandon's efforts were appreciated: the island acquired the status of a national park in 2008. Today, a lot is written and known about Grimshaw, a large number of curious tourists come to Moyenne, and the island is becoming inhabited again. Of course, modern Robinson gets tired of visitors, but he founded a charitable foundation, to which money is transferred to maintain the island. But a reminder of that wonderful time, when the Robinsonade just started, is a book written by Brandon himself "The Story of a Man and His Island" with a touching dedication inscription: "Rene Antonio Lafortune, more than just Friday."
Brendan Grimshaw's book, Pieces of Sand – The Story of a Man and an Island, was published in 1996 and focuses on life on the island and the hardships one has to face. He died on July 3, 2012, just three weeks before his 87th birthday. Brandon has owned the island for 50 years.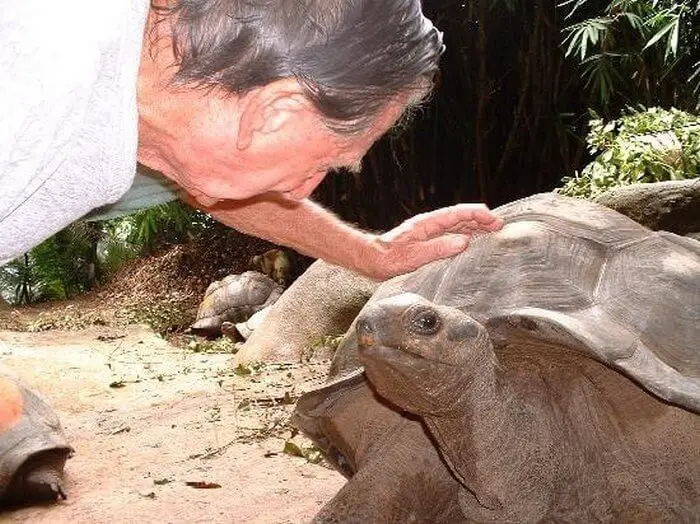 During Brandon's life, no one was particularly interested in his life and work, and only half a year before his death, in 2012, they found out about him and shot a 75-minute documentary prepared by Joseph Johnson.
Joseph Johnson talked about meeting Brandon: "Surrounded on all sides by a coral reef, Moyenne looked very wild and uninhabited, but after I saw a wooden house through the trees, I realized that Brandon lived here. shorts and a T-shirt. "Oddly enough, he still spoke with an accent, although it did not match the exotic views of the area. Together we climbed the steps carved into the rock to the one-story wooden house of Brandon. Here he took care of 120 of his giant tortoises The turtles are native to Seychelles, however, they are almost extinct on other islands. Brandon gave them names such as Alice, Florita, etc. His house was a little old and shabby, but it was filled with American gifts and souvenirs. "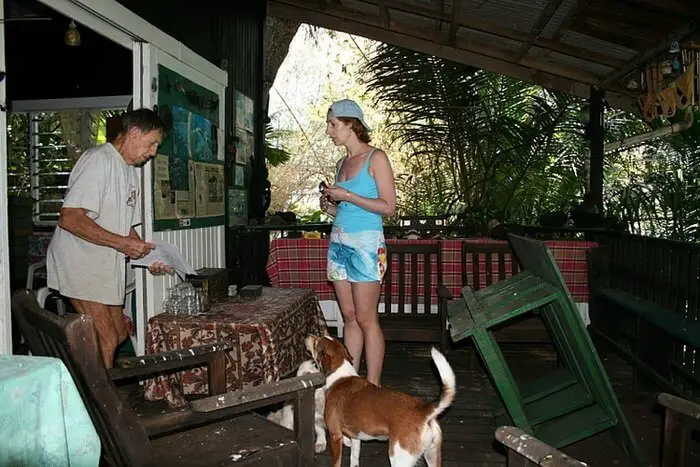 In a later interview, Grimshaw was asked if he had ever felt lonely. "Yes, just once. I then rented a room in London, "he replied.