Labradors were created in order to become true friends and helpers to people. They are obedient and playful, hardy and cheerful. Their pleasant appearance makes them frequent participants in competitions and exhibitions, which take into account all the features of the exterior. One of the most important evaluation criteria is coat color.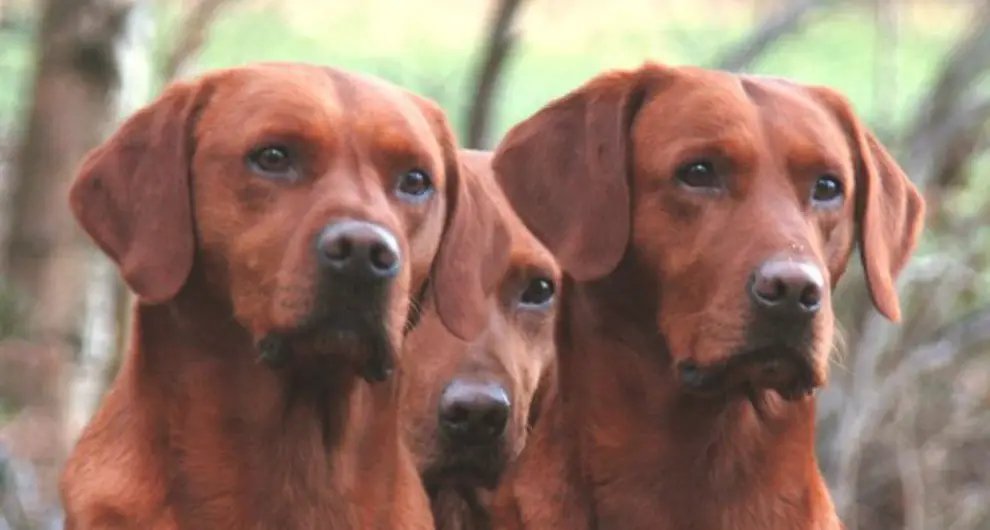 Fox Red Labrador Retrievers
The standard of appearance establishes that purebred Labradors can be black, fawn and chocolate. All other variations either belong to genetic defects or belong to a variety of the main shade. So, even the most titled dogs with a long-term pedigree can give birth to puppies that do not fit into the established framework, with red or red-fox hair color.
Important! Red fox lab puppies cannot be attributed to defect. The permitted fawn color can include all possible shades – from ivory to copper-gold.
Experts believe that the unusual color of the coat in red Labradors was formed as a result of mating a female with a Ridgeback. This feature does not in any way affect the nature, life expectancy, health, and behavior of animals. Perhaps they will be a little worse in the hunting business than their black counterparts, but this is not a fully proven fact.
Important! Although the red color of the coat is not considered a deviation from the standards, dogs can be refused participation in many shows. This is especially true for individuals whose eyes, eyelids, nose, and lips are too light.
To feed, educate, care for and maintain red Labradors, you need to adhere to general rules. The only thing they need more often than black and chocolate dogs is washing and combing. Copper-golden coat more attracts dust and dirt, tangles are more noticeable on it.