The Royal Antelope is the smallest antelope in the world, its height is only 25-30 cm, and its weight is only about four kilograms. The cub is born so small that it fits in the hand.
To find one of these cute little ones, you will have to travel to the dense jungles of West Africa. But you still may not see them, because they are nocturnal animals, and in general they are very timid.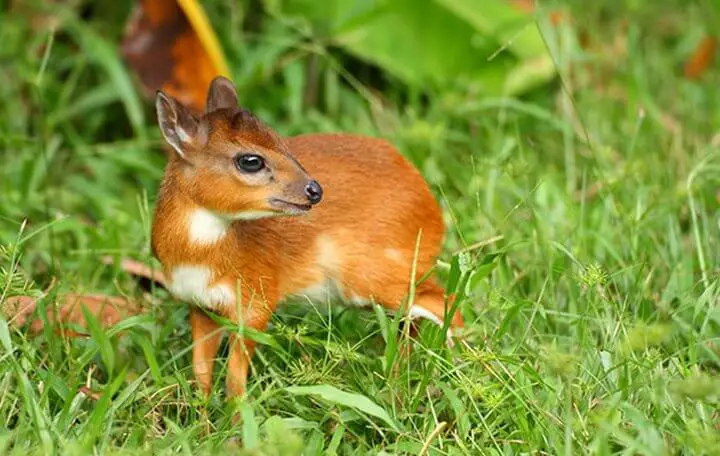 They usually live alone, but can sometimes be found in pairs. They can also jump 2.5 meters at a time.
Royal antelopes feed on leaves and fruits in the undergrowth, they have a lot of food, and this allows their population to remain at a relatively stable level. It is a conservative estimate that there are now 62,000 of these antelopes and the species is not considered endangered.
Some local tribes even have a taboo against hunting royal antelopes, as these animals are considered a symbol of wisdom. However, there are those who hunt them for their meat. Such hunting is the only danger to these adorable creatures, but it is not widespread enough to cause alarm.