This is our first dog. Why the Tibetan Mastiff … We searched, chose, studied for 3 years. We were looking for protection because we were confused with the construction of our own house. When I saw and read about Tibetans on the Internet (I accidentally stumbled upon one of the forums, not even a dog one), I got stuck: HERE! this is what I was looking for! Isn't it beautiful: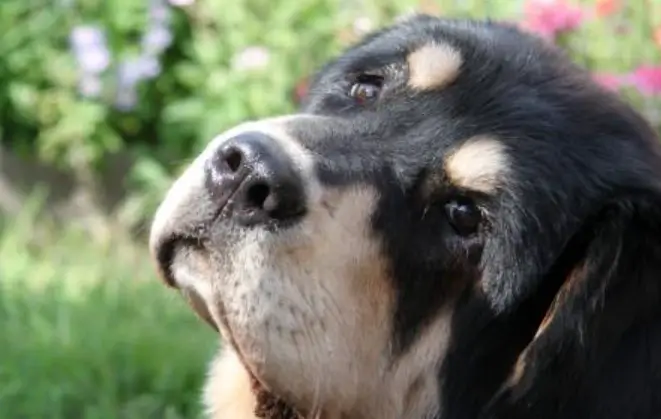 Now Masyana is almost 10 months old. What is good, what I really like and distract our family:
balanced. The psyche, one might say, is reinforced concrete. Does not rush at other dogs, reacts calmly, barks with all sorts of small stray mongrels, and the first will not get into a fight;
very sensible. It is not necessary to repeat a hundred times, to learn what is possible and what is not;
to guard the beginning of months from 3. Now I can sit quietly with the door unlocked in the apartment, who will tumble in – it's not my fault;
not noisy, does not crack at every rustle;
patient. Calmly waiting for me to get ready, get dressed and finally go for a walk with her, or endures when an almost adult daughter almost rides on her.
long walks at a moderate pace are required. My stamina increased, my health improved after daily 5-8 km of walks. These walks are also a great way to cheer up and calm down.
molting in females once a year.
Cons … I did not find any obvious minuses as such … Each minus I mentioned can be viewed from the other side as a plus:
for example, there are few nurseries and, as a rule, all are concentrated in central Russia, while I live in Siberia. But there is no overproduction and all dogs with pedigree and almost all breeders know about other kennels and lines;
stubborn, like all mastiffs. This is also such a conditional minus. Thanks to this, the owner learns to be persistent, consistent, and inventive;
not quite suitable for apartment maintenance. Well, this is our joint. But thanks to her, they started construction, and over the summer they put the house under a roof. And so that my feeling of guilt does not grow, I walk with her 3 times daily, which again has a good effect on my health: fresh air, etc.