Many people dream of having a snow-white four-legged friend. Snow-white puppies are found among many breeds: Bolognese and Samoyeds, Maltese lapdogs and Alabai, Pomeranian and Argentinean mastiffs, poodles, and bull terriers, Hungarian shepherds, and other breeds. If you wish, you can always choose a snow-white companion of any size, exterior, and coat length in accordance with your own taste and desire.
The first thing that awaits the owners of a puppy who has just appeared in the house is the choice of a name for him. Experts recommend taking your time and taking a closer look at a new family member. It should be a sonorous word that is easy to pronounce. It is worth considering the best name ideas for white puppies.
White Dog Names – Male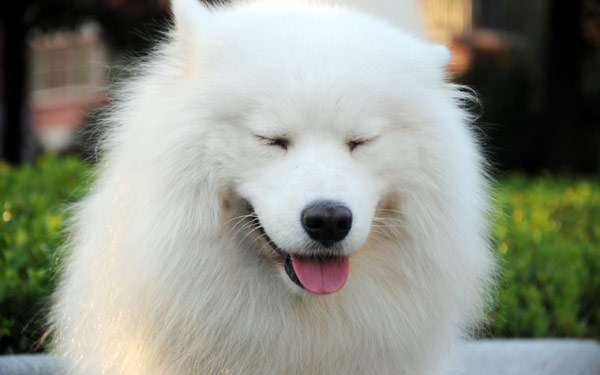 Chilly T
Clear
Cole
Snoopy
Galaxy
Bones
Nimbus
Nova
Finn
Bolt
Al Bino
King
Shiro
Birch
Poof
Jaws
Blanco
Carnation
Q-Tip
Fog
Pingu
Cringle
White House
Whisper
Tofu
Tic Tac
Latte
Bear
Iceman
Fresh
Knight
Sailor
Crest
Sirius
Moscato
Noodles
Ice Cube
Mr. Snow
White Chocolate
Razor
Milky Way
Mammoth
White Puppy Names
Blizzard
Casper
Frosty
Icee
January
Calla lily
Crystal
Ice
Dove
Chowder
Cottonball
Eskimo
Angel
Coconut
Ivory
Cute Dog Names for White Dogs
White Pages
Cottontail
Olaf
Ice Ice Baby
Powder Puff
Moonlight
Starlight
Avalanche
Chardonnay
Everest
Igloo
Targaryen
White House
Tapioca
Iceland
Starry
Riesling
White Claw
Aspen
Tofu
White Noise
Bunny
Jack Frost
Icing
Snow Cap
Icicle
White Elephant
Talcum
Khaleesi
White Wolf
Jon Snow
Polar Bear
Snowmobile
White Walker
Chilly
White Dog Names – Female
Fluffy
Fluffer
Flour
Fairy
Alba
Kenzie
Gwen
Dandelion
Paris
Lotus
Coco
Grace
Flurry
Alaska
Clara
Blanca
Charmin
Coral
Lily
Freya
Bluebell
Allie Baster
Luna
China
Holly
Love
Glory
Lace
Bianca
Blanche
Flower
Elsa
Halo
Daisy
Neve
Good Names for White Dogs
Rose
Yuki
Star
Sky
Persia
Savvy
Storm
Sapphire
Snuggles
Peppermint Patty
Sprinkles
Rumi
If you have not found your white dog name here, write in the comments, and we will be happy to include it in the list!