Shiba's hunting past leaves a noticeable imprint on her behavior. Without proper training, these dogs are very successful in hunting small game, chasing birds, cats. They are able to start a fight even with a larger and stronger opponent. Probably, so often you can find a recommendation to walk them exclusively in a muzzle and on a leash. This is due to the fact that deprived of proper walking and stress, these dogs spend excess energy on clarifying relations with other dogs and hunting, they are able to run away and wander around for a long time, easily finding food for themselves.
Curiously, Shibas are very expressive dogs. Their facial expressions are very diverse and an attentive owner will be able to determine what his Shiba is trying to tell him. The number of different sounds that these dogs use to communicate is also striking. Dogs often use their rich arsenal to seek forgiveness from their owner for their antics. Of course, most often they succeed.
Dogs of this breed are distrustful of strangers and do not like dogs. Their training requires respect and perseverance since they only agree to obey a worthy leader. Little Japanese hunters are also characterized by self-sufficiency and some detachment. They do not look for a permanent neighborhood of a person and do an excellent job with their problems on their own. Friendship, not obedience, is the motto of these dogs.
We've compiled a list of cute Shiba Inu dog names for your inspiration.
Cute Names for Shiba Inu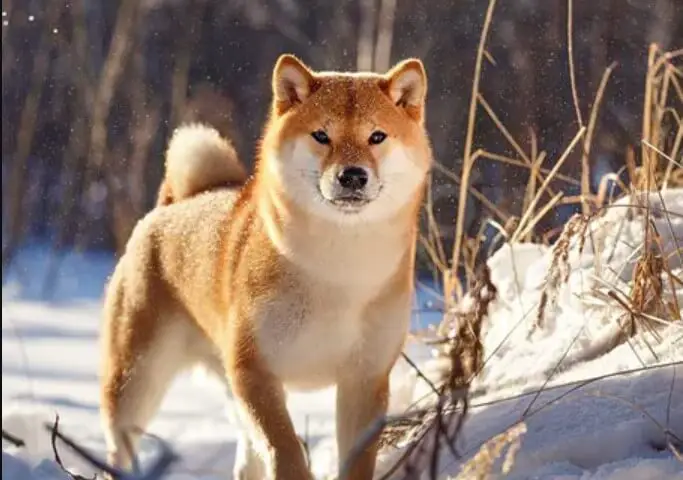 Foxy
Roxy
Simba
Koda
Kuma
Lucy
Coco
Kobe
Daisy
Kiba
Nala
Yoshi
Mochi
Bella
Harley
Haru
Rocky
Cooper
Riley
Kira
Charlie
Hachi
Max
Miko
Lola
Buddy
Luna
Suki
Jack
Lily
Milo
Kai
Hiro
Momo
Kona
Bear
Mika
Kitsune
Bailey
Yuki
Miso
Leo
Ginger
Mia
Shiba
Kenji
Akira
Benji
Jax
Loki
Female Shiba Inu Dog Names
Takara – treasure
Kazuko – child of harmony
Hitomi – pupil of the eye
Gertrude
Olive
Miku – beautiful sky
Chika – scatter flowers
Haruna – spring vegetables
Rika – true fragrance
Maiko – child of dance
Sora – sky
Yoko – child of sunlight
Zoey
Violet
Hannah
Octavia
Gigi
Effie
Ryoko – refreshing child
Charlotte
Akira – bright / clear
Nanami – seven seas
Kona
Hideko – child of excellence
Mitsuko – child of light
Lux
Natsumi – beautiful summer
Hanako – flower child
Male Shiba Inu Dog Names
Oscar
Theo
Murphy
Moose
Finn
Bear
Chance
Gadget
Todd
Sammy
Charlie
Hunter
Dexter
Jake
Alex
If you have not found your Shiba Inu dog name here, write in the comments, and we will be happy to include them in the list!