The main command for a dog is its name. The name is most often chosen by the breeder or owner. As a rule, the invented name is associated either with memories from childhood, remembered by the hero from a film or book, or maybe simply inspired by associations. But if you saw your puppy or an adult dog for the first time, and nothing came to mind, it doesn't matter. You are not alone. We've compiled a list of aviation-themed dog names for your inspiration.
[lwptoc]
Aviation-related Dog Names – Male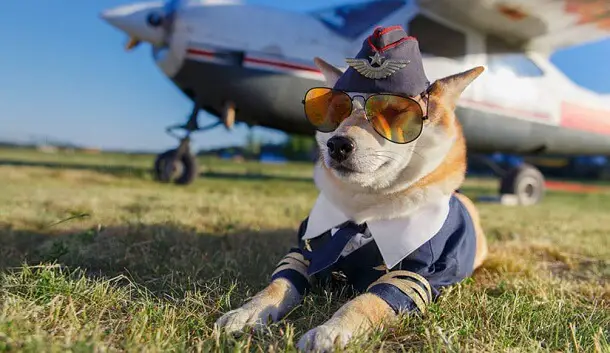 Hughes
Raptor
Spitfire
Concorde
Albatross
Goblin
Hawker
Baron
Falcon
Hercules
Mustang
Aviation-related Dog Names – Female
Electra
Spirit
Bleriot
Cessna
Parasol
Cub
Varieze
Cirrus
Goose
Aerodyne
Piper
Eclipse
Mirage
Blackbird
Hurricane
Star
Solar
Best Dog Names Inspired By Aviation
Raptor
Voyager
Baron
Chief
Roger
Predator
Iata
Vector
Boomerang
Stinker
Jet
Embry
Spirit
Aileron
Rutan
Taildragger
Radar
Spinner
Martin
Louis
Albatross
Electra
Hercules
Mustang
Memphis
Flyer
Carbon
Dora
Douglas
Concorde
Cyclone
Turbo
If you have not found your pet's name here, write in the comments, and we will be happy to include it in the list!