So, happiness has settled in your family – a cute, affectionate animal. And first of all, the new owner is faced with the question: what name to give the puppy.
There are many names for these pets. However, choosing the right one among them is not so easy. It is believed that the name can influence the fate and temperament of the dog.
We've compiled a list of light brown dog names for your inspiration.
Light Brown Pitbull Puppy Names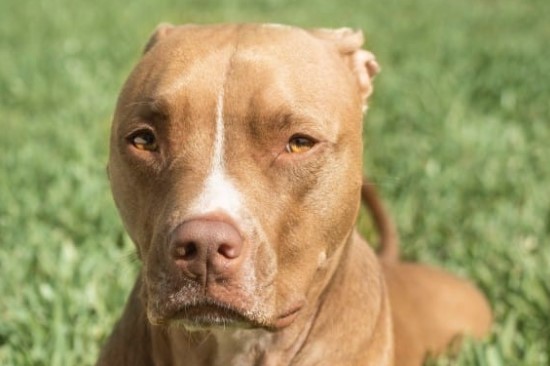 Chestnut
Beaver
Brownie
Cocoa
Umber
Galaxy
Stream
Cadbury
Choco
Hershey
Bear
Mars
Bailey
Cedar
Walnut
Mocha
Castle
Muffin
Hazel
River
Nestle
Coffee
Light Brown and White Pitbull Names
Lolly
Gummy
Giggles
Tinker
Sweetie
Honey
Rascal
Puzzles
Lucky
Spirit
Treacle
Dinky
Baby
Darling
Cheeky
Poppet
Flossy
Bubbles
Cutie
Pickle
Reddish Brown Dog Names
Cherry
Peach
Rose
Ruby
Ginger
Merlot
Teak
Russet
Coral
Marigold
Scarlet
Apricot
Tawny
Redmond
Ember
Amber
Brick
Copper
Flame
Pumpkin
Honey
Autumn
Blush
Light Brown Fluffy Dog Names
Bruno
Chocolate
Kahlua
Hickory
Bear
Bambi
Chip
Coco
Godiva
Brown Bear
Dusty
Corky
Hazel
Ewok
Heather
Mocha
Kobicha
Hershey
Millie
Henna
Chewbacca
Brown
Hawk
Charlie Brown
Forest
Chewie
Leather
Chestnut
Buster Brown
Brunette
Light Chocolate Colored Dog Names
Kahlua
Cola
Snickers
Mocha
Chai
Almond
Coffee
Fudge
Sugar
Hazelnut
Brownie
Caramel
Folger
Whiskey
Tootsie
Meatball
Latte
Butternut
Peanut
Biscuit
Coconut
Bean
Coco
Scotch
Cookie
Chocolate
Potato
Ginger
Caramel Coloured Dog Names
Chewy
Dusty
Amber
Hazel
Cinnamon
Hershey
Brownie
Maple
Autumn
Ginger
Bruno
Aspen
Peanut
Oakley
Nugget
Pepper
Sierra
Penny
Winnie
Snickers
Pebbles
Honey
Moose
Tootsie
Sunny
Pumpkin
Sandy
Coco
Kona
Mochi
Brandy
Muffin
Foxy
Reese
Mocha
Guinness
Bean
Cookie
Summer
Bear
Biscuit
Peaches
If you have not found your light brown dog's name here, write in the comments, and we will be happy to include it in the list!