Four Scandinavian countries are located in the northwest of Europe. Norway, Sweden, and part of Finland occupy the entire territory of the Scandinavian Peninsula, which can also be seen on the map.
The southernmost, Denmark, is located on the Danish archipelago and the Jutland peninsula. Iceland is also a northern country whose descendants were immigrants from the Scandinavian Peninsula. All these countries maintained close trade, economic and political relations, united by a common history, traditions and culture.
We've compiled a list of Scandinavian dog names for your inspiration.
[lwptoc]
Scandinavian Dog Names – Female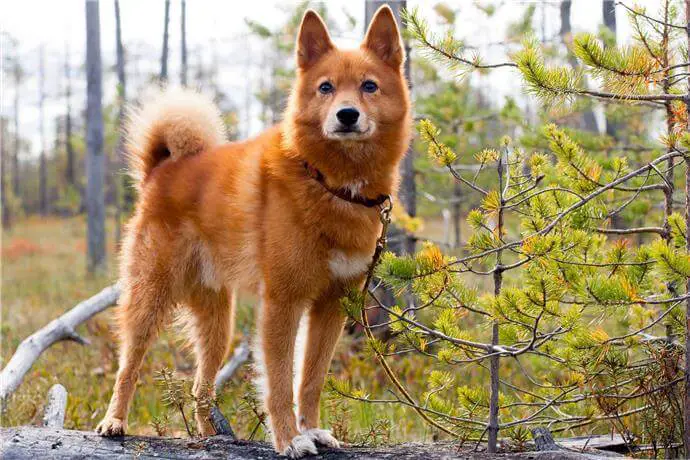 Hilda
Tove (Dove)
Freya
Sigrid (Victory)
Gale
Ama (Eagle)
Ingrid
Rinda (Giant)
Asta (Love)
Gisli (Ray of light)
Rona (Mighty strength)
Elin
Edda
Yrsa (She-bear)
Kari (Gust of wind)
Saga (Story)
Astrid
Kelda (Fountain)
Halle (Rock)
Dahlia (From the valley)
Frida (Peace)
Scandinavian Dog Names – Male
Erik
Sune (Son)
Aaric
Gunther
Alvis
Ivar
Bo
Gunnar
Leif
Svend (Young)
Garth (Garden)
Arne (Eagle)
Magnus
Alf
Viking
Dale
Harold, Harald (Commander)
Roscoe
Quimby
Viking Dog Names
Loki
Odin
Muninn
Magnus
Fenrir – A monstrous wolf
Berserk/berserker – Medieval warrior gangs
Mjollnir – Thors hammer
Olaf
Hermond
Brann – Fire
Bjorn – Bear
Gandalf – Wand elf
Mani
Bjorn
Freyr
Balder
Fitch
Bloodaxe – Viking king
Foresti
Hati
Buri
Baldur
Njord
Arne – Eagle
Bragi
Lodjur – Lynx
Hoenir – The god of war and silence
Alfheim – Elf
Draugr – An undead creature
Mare
Borr – Odins father
Eric the red – Founder of the Greenland settlements
Garmr
Bein – bone in Icelandic
Aegir – Of the gods
Modi
Magni
Alföðr – Allfather
Axel
Asgard
If you have not found your Scandinavian dog names here, write in the comments, and we will be happy to include them in the list!