War is the most terrible word in all languages ​​of the world. From ancient times to the present day, wars on Earth do not stop. From spears, arrows, and shields, mankind has come to the most terrible and destructive weapon – atomic bombs, the use of which can destroy the home of all living things – the planet Earth.
But Wars do not go away on their own, people start them. The groups in power decide the fate of the people. These politicians, drunk with strength and power, strive for world supremacy, not understanding the simplest and most important thing, that every person on Earth of any nationality and of any skin color has the right to life …
We've compiled a list of female/male military dog names for your inspiration.
Female War Dog Names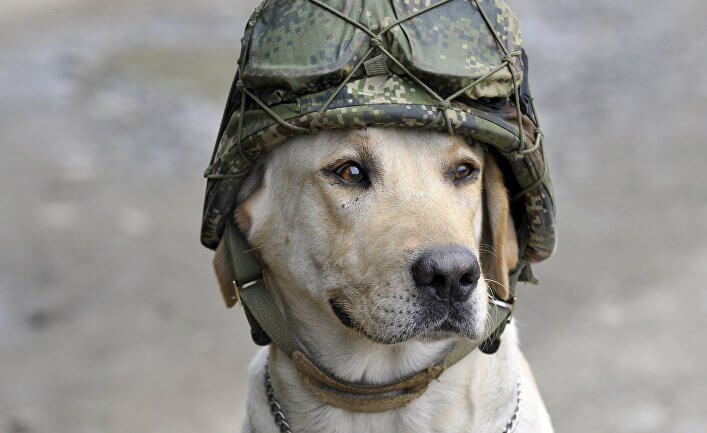 Valencia (strength, power)
Ailani (high chief)
Nilda (prepared for battle)
Hedda (fighting a battle)
Andrea (daring)
Trudy (strongest spear)
Ria (rebellious woman)
Tilda (powerful and mighty in battle)
Alessa (protector of humanity)
Liberty (free woman)
Onora (woman of honor)
Gabby (God's bravest women)
Ula (strong as a bear)
Rhetta (advisor)
Nediva (noble)
Sloane (warrior)
Wera (victory bearer)
Stien (fair, rightful)
Lulu (well known fighter)
Hera (heroine)
Sonia (woman of wisdom)
Edda (fighting a battle)
Biddy (powerful)
Shura (protector of humanity)
Ursula (strong as a bear)
Solange (serious)
Nanna (courageous)
Mairi (rebellious woman)
Alexa (protector of humanity)
Neith (goddess of war)
Lovise (well known fighter)
Noreen (honor)
Willa (will to protect)
Veronica (victory bearer)
Maura (rebellious woman)
Sigfrid (marvelous victory)
Sandra (protector of humanity)
Sylvi (house of strength)
Lexi (protector of humanity)
Meredith (ruler of battle)
Polly (rebellious woman)
Vilma (stout protector)
Brenda (sword)
Xandra (protector of humanity)
Valerie (strong)
Ilda (fighting a war)
Yong (courageous)
Zandra (protector of humanity)
Latoya (woman of victory)
Alice (noble)
Male War Dog Names
Aries (battle)
Helm (courageous protection)
Alajos (well known fighter)
Sigmund (victorious protector)
Boris (battle, fight)
Chad (war or soldier)
Solomon (man of peace)
Asim (protector)
Barnes (young warrior)
Thane (warrior's attendant)
Darius (a good, wealthy protector)
Umberto (bright fighter)
Victor (man of victory)
Colvin (a great hero)
Gunnar (army)
Rick (daring power)
Ferdinand (brave yet peaceful)
Salvatore (savior)
Ziggy (victorious)
Liam (strong mind and protection)
Aegeus (protector)
Walter (army rule)
Val (powerful, strong)
Conn (leader)
Ludek (well known fighter)
Veera (brave)
Kolya (victorious people)
Earl (noted warrior)
Alexander (defender of man)
Alastair (defender of the people)
Harvard (a guard in the army)
Milo (army man)
Achilles (warrior)
Berk (man of strength)
Sandro (defender of men)
Hillard (courageous in battle)
Gabe (God's bravest man)
Qadir (full of power)
Luther (an army of people)
Olek (defender of man)
Yut (war)
Elonso (fit for battle)
Preben (first in battle)
Priam (extremely brave)
Aaron (mountain of strength)
Dieter (army of the people)
Lex (defender of man)
Griffin (fierce person)
Kadir (powerful)
Kalle (free man)
Best Names of Military Dogs
Dino
Bdak
Rex
York
Glory
Buster
Stubby
Cairo
Holi
Tresji
Rexo
Kenner
Annie
Nemo
Peefke
Bobo
Xena
Pal
Duchess
Herta
Lexi
Conan
Pito
Chips
Silver
Floki
Wolf
Adak
Tony
Bruce
Kirby
Cooper
Teddy
Sandy
If you have not found your war dog name here, write in the comments, and we will be happy to include them in the list!