The secret of Puerto Rico's unique atmosphere is hidden in the history and culture of this island. On the one hand, everyone who comes to the United States feels like laws, regulations, modern technologies, and even school buses – everything is like somewhere in the south of California. On the other hand, Puerto Rico is a tropical paradise, with turquoise ocean waters, colorful fish, palm trees, lush tropical greenery, sweet aromas of exotic flowers, and pink sunsets. On the third hand, this is certainly Latin America, and on the fourth, it is, of course, the story of great sailors, the discovery of the New World, fearless filibusters, and lost treasures. All this makes Puerto Rico an amazing island, attracting more than 8 million tourists annually, mostly from the USA, of course.
We've compiled a list of Puerto Rican dog names for your inspiration.
[lwptoc]
Puerto Rican Male Dog Names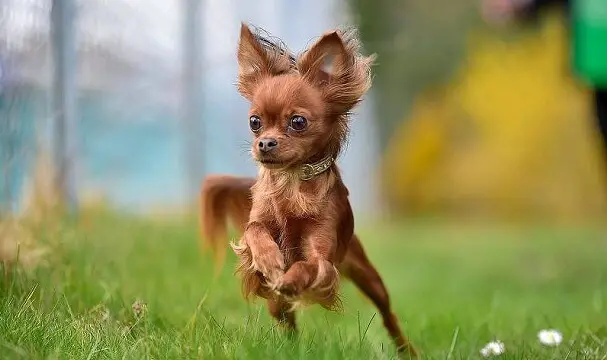 Fedrico
Rojo
Jugo
Enrique
Rico
Alegro
Frito
Diego
Vito
Inca
Poco
Sol
Rio
Pedro
Domingo
Luz
Felipe
Ximen
Amor
Hugo
Tito
Santo
Quito
Gitano
Toro
Cielo
Marco
Onofre
Galeno
Bonito
Amigo
Guey
Vicente
Juan
Nino
Chico
Bolero
Gordo
Panco
Hernan
Pablo
Taco
Geraldo
Eloy
Santo
Dante
Leon
Lobo
Zorro
Oso
Puerto Rican Female Dog Names
Querida
Valencia
Blanca
Damita
Carissa
Sierra
Jacintha
Chica
Zelia
Alita
Melosa
Ventura
Corazon
Bonita
Abril
Lareina
Letitia
Nieve
Zanita
Lela
Rita
Mariposa
Dahlia
Carmen
Sancia
Ines
Beatriz
Iris
Fredarica
Brisa
Catalina
Chiquita
Jade
Paloma
Alma
Carina
Alegra
Rosa
Ramona
Nelia
Tia
Dulce
Alba
Hada
Cielo
Bebe
Bella
Giselle
Frida
Best Puerto Rican Dog Names
Chico
Abril
Orlando
Isabel (Izzy)
Soledad
Marc
Quito
Viddy
Lita
Serge
Palma
Estrella
Chloe
Alonso
Africa
Milo
Carlota
Adelmo
Inca
Elia
Castel
Felicia
Aya
Jaide
Marisol
Sancho
Ines
Diego
Fabio
Cortez
Sierra
Mia
Julieta
Lupe
Francisco
Candela
Marion
Yolanda
Elena
Lucia
Alfonso
Ferdinand
Paz
Nacho
Lola
Berta
Lisandro
Eva
Rodrigo
Frida
Perdita
Zerlina
Luca
If you have not found your Puerto Rican dog name here, write in the comments, and we will be happy to include them in the list!