A long-awaited addition to your home – a fluffy and mischievous puppy! Most likely, the apartment (house) has already been prepared for the new tenant and the puppy has its own house, tray, bowls, and toys. The most important and responsible thing left is to choose a name.
We've compiled a list of merle dog names for your inspiration.
[lwptoc]
Merle Dog Names – Male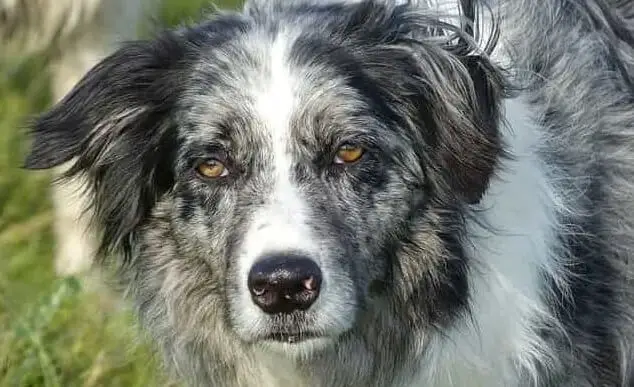 Gingersnap
Spot
Punten
Pretzel
Jester
Mutt
Sherbet
Toast
Scraps
Spectre
Blotch
Patches
Freckles
Truffles
Gandalf
Marbles
Mash
Bandit
Mottley
Checkers
Bordeaux
Smudge
Spirit
Pete
Trey
Stew
Smokey
Pockets
Oreo
Pinto
Merle Dog Names – Female
Grackle
Tabby
Maculate
Brandy
Manchas
Calypso
Pebbles
Tawny
Harlequin
Midnight
Smurfette
Luna
Bootsie
Blurry
Ambrosia
Sommersprossen
Sprinkles
Ashes
Rainbow
Spumoni
Cinnamon
Glory
Dottie
Tapestry
Indigo
Snickers
Aytan
Gris
Sarda
Ghost
If you have not found your merle puppy's name here, write in the comments, and we will be happy to include it in the list!