Dalmatians have a special appearance that catches the eye and makes them distinguishable from all other dog breeds. The characteristic color of Dalmatians is a spotted color – black spots on the white coat or brown spots on the white coat. It is believed that the Dalmatians were bred in Croatia. The name of the breed comes from the historical region of Croatia – Dalmatia. The exact age of the breed is unknown, however, according to some sources, the first Dalmatians may have appeared several millennia ago.
Many breeders appreciate Dalmatians, and not only for their peculiar color, but also for grace, endurance, strength. Dalmatians can easily travel long distances. They are also appreciated for being very clean, trying not to get into the mud and not get dirty on the street. Dalmatians are intelligent dogs. In addition, dogs of this breed are loyal to their owner and are quite good-natured.
We've compiled a list of cute Dalmatian dog names for your inspiration.
Cute Dog Names for Dalmatians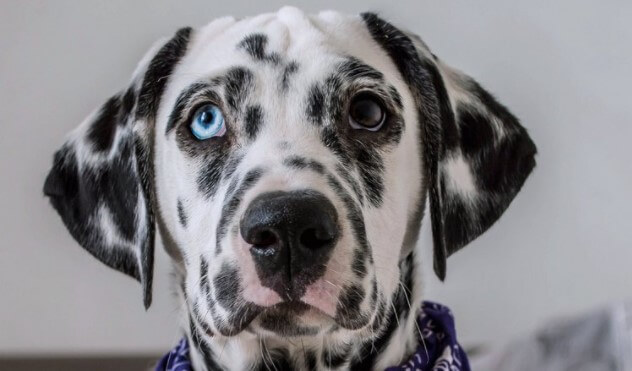 Dot
Prince
Roly Poly
Swifty
Disco
Rolly
Nosey
Spark
Scooter
Jolly
Puddles
Yoyo
Lucky
Cadpig
Pongo
Pepper
Jewel
Sleepy
Patch
Lenny
Perdita
Missis
Patch
Freckles
Penny
Latch
Tiger
Corky
Spotter
Wags
Male Names for Dalmatians
Wags
Speck
Red
Corky
Oreo
Sport
Richie
Rolly
Patch
Lucky
Smokey
Mark
Waldo
Freckles
Dusty
Archie
Bravo
Salter
Mitey
Blot
Roger
Spot
Spanky
Sport
Rexx
Leo
Chip
Rocky
Rover
Pongo
Dipper
Dipper
Atom
Pepper
Lenny
Female Names for Dalmatians
Speedy
Duchess
Flapper
Dottie
Princess
Lucy
Specky
Twenty
Sparky
Perdita
Gracie
Sammy
Peca
Jali
Flecka
Penny
Jolly
Stella
Blottie
Dot
Elsie
Cleo
Tia
Anita
Zoe
Puddles
Yoyo
Chi Chi
Inkie
Hero
Belinda
Ladybug
Pepper
If you have not found your Dalmatian dog name here, write in the comments, and we will be happy to include them in the list!