Cats have become one of the landmarks of the Onomichi City Art Museum in Hiroshima Prefecture. It all started with a photo exhibition dedicated to cats at the museum back in 2016. An unusual visitor, a black cat, tried to get into the exhibition. The guards did not let it in …
But the cat turned out to be stubborn and for two years has been stubbornly trying to infiltrate the museum, and the guards just as stubbornly did not let it enter the museum.
The cat does it in a uniquely Japanese style – calmly, with the air of a true samurai, but stubbornly goes to the door. No less politely and calmly, the guards stop the cat and send it back.
Soon, another art lover appeared – a ginger cat.
Stubborn cats even got names – Gosaku and Ken-chan.
Both of them are homeless and live near the museum.
Visitors pay attention to cats no less than to museum exhibits.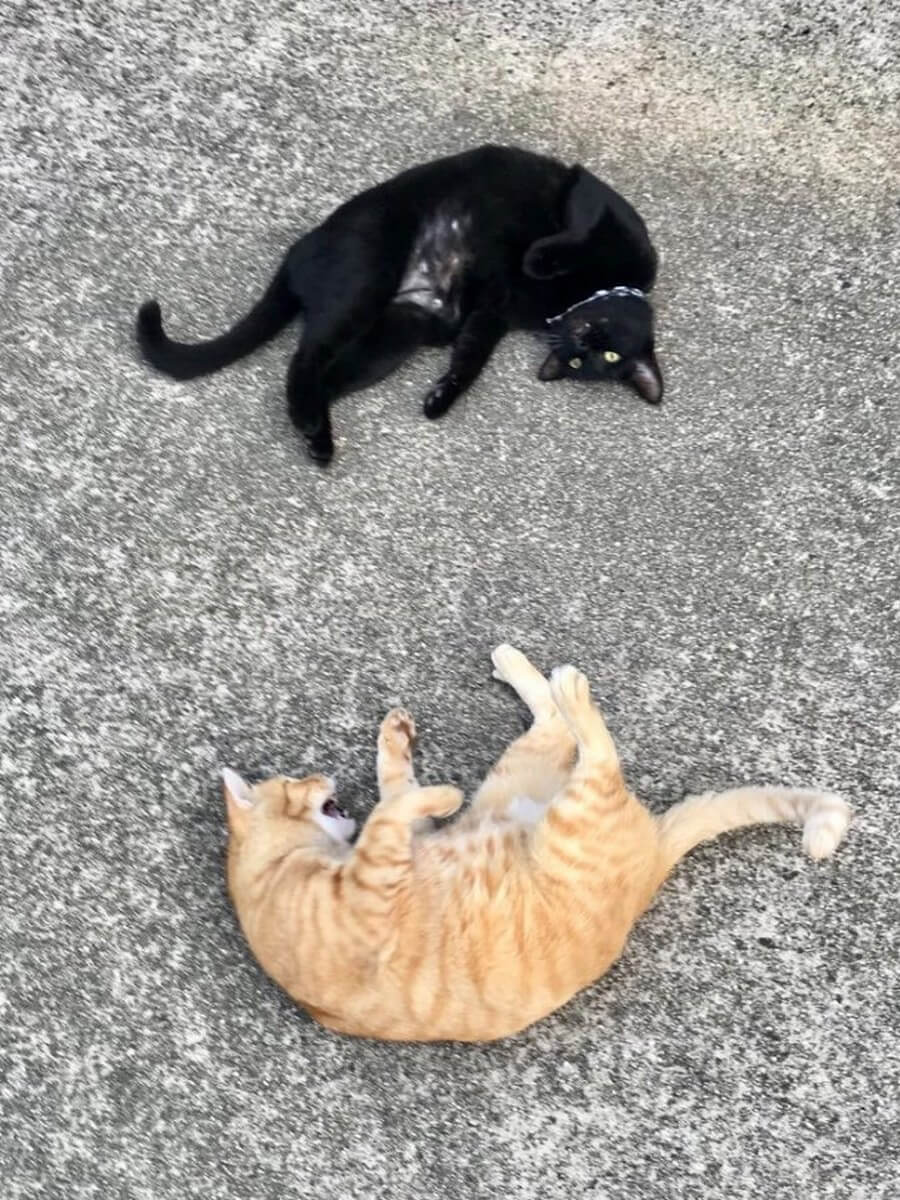 Cats have become one of the symbols of the museum.
How long this cute war will last is not known, but the cats are not going to give up yet …