These delicious frozen yoghurt treats offer your dog the perfect refreshment on hot summer days.
These delicious frozen yoghurt treats offer your dog the perfect refreshment on hot summer days.
On hot days there is nothing better than refreshing ice cream – and that doesn't just apply to us, humans.
Just like us, dogs need refreshment at high temperatures – with this super simple recipe you can offer your four-legged friend good refreshment.
Homemade Frozen Treats with Yogurt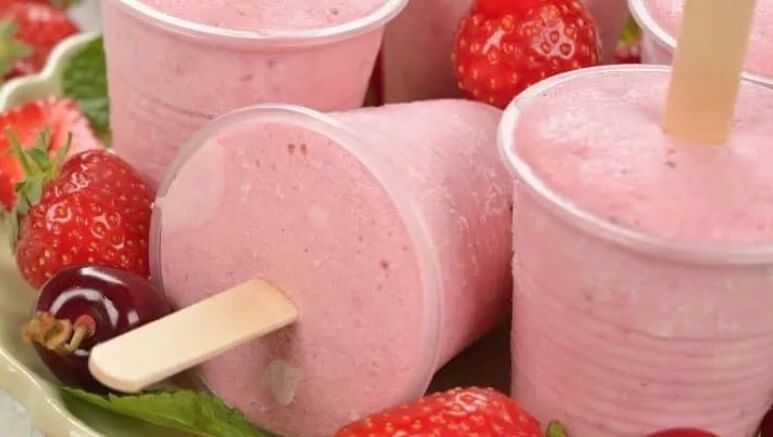 The basic ingredient for this frozen dog snack is yogurt. However, you can let your creativity run free according to your dog's preferences and add fruit as you like.
In this way, the treats get not only pretty, colorful color variations but also taste variations and your four-legged friend will thank you for this refreshing and healthy snack at the same time!
Preparation time: 20 minutes
It doesn't matter which fruits you choose, as long as they are healthy and safe for your dog. When choosing, simply orient yourself according to the taste of your favorite.
Nutritional advice: Avoid taking these treats out of the freezer for too long. If they melt and then freeze again, they can cause heart problems when consumed subsequently. So make sure that you feed the snacks directly from the freezer compartment and keep them there too.
Suitable for cats: yes
Homemade Frozen Yogurt with Fruits for Your Dog
This recipe is super easy, just cutting the fruit will take some time.
Ingredients:
Fresh or unsweetened blueberries;
Fresh or unsweetened strawberries;
Fresh or unsweetened apples;
110 g natural yogurt.
Directions:
If you are using fresh fruits, cut them into small pieces.
Mix the yogurt with water. The creamier you want the treats to be, the less water you need.
Pour the mixture into molds, making sure to leave some space for the fruit
First, put the blueberries in the pan.
Then the strawberries follow for the second layer.
Finally, add the apples so that the pan is filled to the brim.
Place the mold in the freezer until the treats are completely frozen.
On your marks, set, frozen treats! How did your four-legged friend like these refreshing treats?