During summer break, your kids can take a break from learning history and math, but that doesn't mean they shouldn't continue to develop. Playing with pets teaches kids important life skills that they cannot learn from books. As reported by The Washington Post, research results confirm that dealing with a pet teaches children empathy and responsibility. Last but not least, these games provide your kids and pets with the physical activity they need.
So, on the eve of the summer holidays, I would like to offer you a dozen useful ideas for involving children in summer games with pets.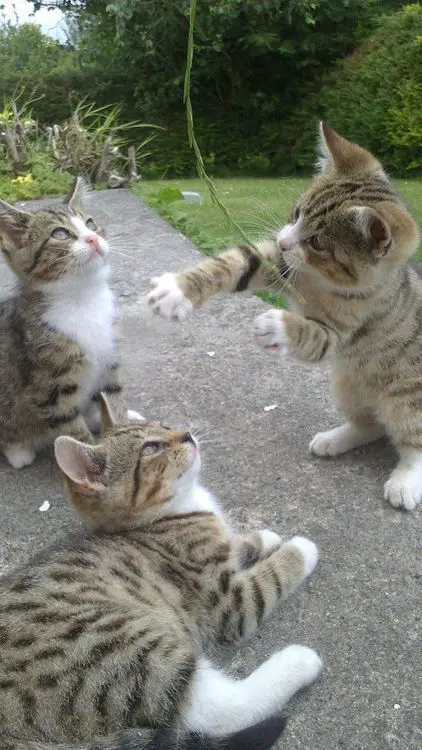 A dog is a child's best friend
Learning new tricks. Your local library probably has books on animal training. Grab a book for your child so he can teach his dog a few new tricks over the summer. This will not only help your pet learn new commands, but it will also allow your child to learn new skills and patience.
Peekaboo. Keep your dog indoors while your child is hiding outside. Then release the dog and let it find its bipedal friend!
DIY obstacle course in your backyard. Cardboard boxes, play tunnels, hoop and flexible pool sticks can be used to equip a backyard obstacle course that your kids and pet can learn to overcome together.
Fun with a lawn sprinkler. Running through the jets of water sprayed by a sprinkler will be fun for both children and dogs. Although some animals are completely indifferent to sprinklers, they will surely enjoy chasing the little ones around the yard as they run through this sparkling rain.
Reading practice. If your kid is learning to read, how can he find a more grateful listener than his patient four-legged friend who does not make comments? Make it a rule to have daily reading sessions to practice this important skill without stress.
Time to play for kittens and guys
Building a cat fortress. Collect cardboard boxes, imagine how you can make a cat's house out of them. Cut the holes, tape the boxes, paint the cardboard. All this will perfectly entertain you on a summer day. Watch your cat learn to navigate the maze, perhaps with treats or favourite toys. If the boxes are large enough, your child and cat can let their imaginations run wild and enjoy this shadow cast together. Be sure to keep your baby and pet safe while playing.
Teach your cat to be prey. Pets love to hunt for a wide variety of items, including crumpled papers and milk lids. Children can engage the cat in a common game of fetch with a favourite object by simply sitting on the floor, throwing it and watching what happens. Some cats may not grasp the concept at first and start playing with the toy on their own, but consistent repetition will help the pet understand the game. She gradually realizes that when she returns the toy to the child, the toy seems to "come to life" with each throw.
Sun bunnies. Cats love to hunt for light. Give your child a mirror and help them catch the sun bunny. Moving him across the floor and watching the kitten run after him is sure to be a lot of fun for everyone. Turn off the lights, give your child a flashlight, and watch the pet try to catch its beam. Just remember to remind the kids not to shine in the eyes of the animal. At the end of the game, reward the cat with a treat, because she's probably upset because the hunt was not successful.
Cat car. Gently tie a piece of rope to the remote-controlled toy car and send it on its way for your kitty to chase. Again, for the safety of the pet, make sure that the clipper is not too fast and that the child does not point it at the cat. And also make sure that the pet does not swallow the rope.
Dust catching. All your child needs is a dust broom and a playful kitten – and you can combine cleaning time with fun play. You may need to keep a close eye on this game – children should not be allowed to wipe the shelf with small knick-knacks that the child and the cat can drop and break.
Summer is a great time for kids to get closer to their pets because they are all full of energy and they have a lot of free time that they can spend together. The weather in summer is usually good, which allows kids and dogs to play outdoors for a long time, and their stay at home without having to go to school helps to dilute the monotony of feline days. With a little ingenuity and care, your pets and kids will have a great summer.