If the question is about how to save your skin from inevitable death, then you are ready for the most unimaginable actions.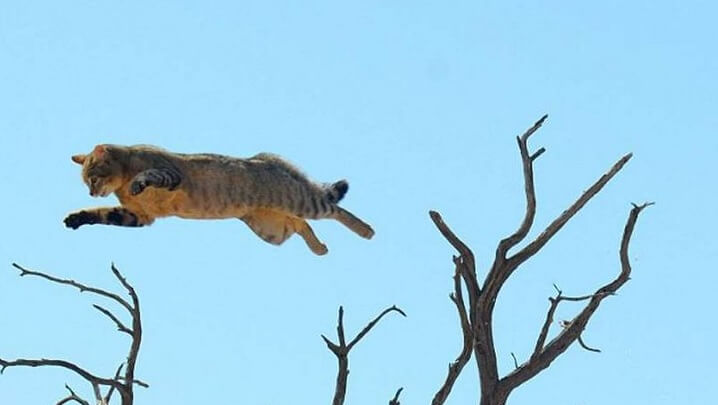 Even if you have nine lives, the situation that photographer Tiaan Steynberg documented in Kgalagadi National Park, located on the border of South Africa and Botswana, is far from the best possible.
The fate of one wild cat that ran to the top of a tree in the middle of the African savanna seemed a foregone conclusion. It practically had no chance to escape from the pursuing cruel predator.
However, at the last moment, having gathered together all its courage, the cat decisively pushed off with its paws from the branches of a 3-meter tree and flew …
The grief-stricken caracal (steppe lynx), already anticipating an excellent dinner, had only to glance at the brave feline.
The wild cat, having landed safely, hid from the pursuer among the vast expanses of the reserve.