Chihuahua is not an ordinary breed, because its representatives are quite extraordinary. Not only do they have a longer lifespan than other dogs, but they are also the smallest dogs in the world. And, in addition, you can find these babies on ancient frescoes that date back to the period BC. Doesn't such a pet deserve the most suitable name that can tell a lot about its owner? How can you name a baby chihuahua?
Cute Female Chihuahua Names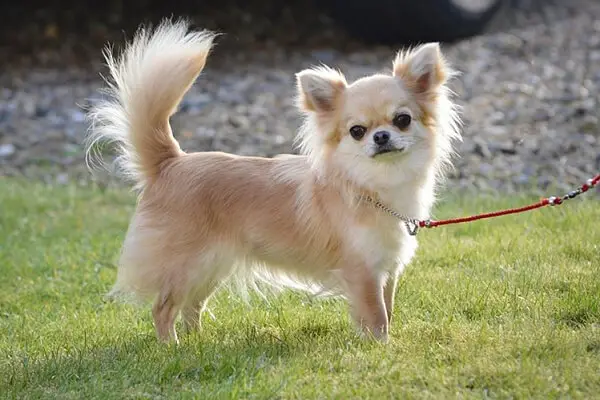 Gabriela
Tess
Dixie
Topez
Gigi
Peyton
Roxie
Simi
Branden
Olivia
Amelia
Diana
Josefina
Emmie
Trudy
Hannah
Mercedes
Keesha
Darla
Lady
Tike
Deedee
Alexa
Quinn
Araceli
Ellen
Zippy
Serena
Martini
Izzy
Gemma
Francisca
Ariel
Gizmo
Daffy
Ruby
Twinkie
Josie
Abigail
Sparkles
Minnie
Maya
Kira
Buttercup
Chilly
Lucy
Alexis
Unique Chihuahua Names – Female
Autumn
Annie
Nell
Sonya
Chicklet
Faith
Marcie
Misty
Cora
Hailey
Remmy
Sage
Little Sister
Mia
Kilo
Tidbit
Belle
Tilly
Roxi
Polly
Harriet
Lucca
Chilipepper
Buffy
Hope
Gingersnap
Melody
Marilu
Smooches
Princess
Snowball
Foxy
Tulip
Hetty
Melany
Marigold
Harmony
Skittles
Chacha
Nina
Mercy
Cassie
Tina
Bessie
Buttons
Nakita
Caramel
Katie
Snuffles
Carrie
Female Chihuahua Names and Meanings
Jazzy (Smooth and fly, real and classy)
Deedee (Pesky and nosy like Dexter's older sister)
Blondie (One with golden colored hair)
Buffy (A childish nickname for Elizabeth)
Bambi (Baby, Little one. Another of Paris Hilton's Chihuahua names)
Shorty (Of less than average size. Appropriate among Chihuahua names)
If you have not found your Chihuahua's name here, write in the comments, and we will be happy to include it in the list! And once you buy your new Chihuahua, don't forget to get the right food, toys, and shampoo for your puppy.