The German Shepherd is the most famous breed of dog. Dogs of this breed are able to cope with any task – to be a family favorite or to carry out heavy-duty at the border and in the police. This breed is familiar to everyone, it is instantly recognized everywhere since the "Germans" quite often take part in the filming of films. A lot of books have been written about them. The German Shepherd is a favorite of children and adults. And its popularity is quite justified.
If you decide to get a black German shepherd, then the list of names below may help you when choosing a name for your pet.
Dark Dog Names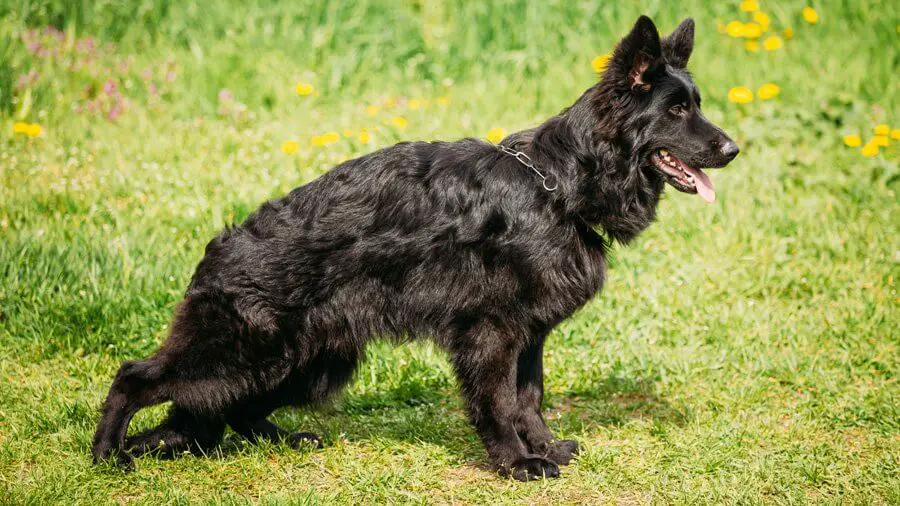 Smoke
Inkblot
Cecil
Diabolique
Carbon
Phantom
Pearl
Darcy
Sooty
Gem
Gunner
Deadshot
Mystica
Harley
Fancy
Jet
Dahlia
Winston
Hawk
Julian
Ghost Rider
Panther
Nevermore
Pitch
Onyx
Reece
Coal
Graphite
Celeste
Leilo
Foo
Donnie
King of Spades
Tanner
Pepper
Tater
Cocoa
Minuit
Angel
Shade
Dakota
Calla
Huntress
Knobby
Jamesy
Morticia
Pepsi
Shadow
Kedavra
Duncan
Rosie
Shawn
Dusty
Jewel
Trixie
Opal
Smokey
Topper
Spade
Nimbus
Kuno
Hunter
Chase
Hecate
Spot
Bruno
Mamba
Funny Black Dog Names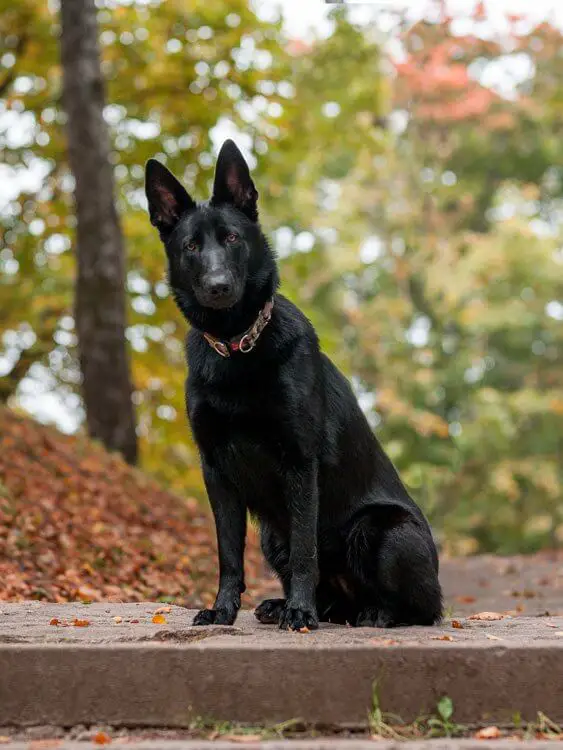 Happy-Go-Lucky
Woof
Bunny
Groucho
Rex
Jaws
Gnasher
K9
Bouncer
Thumbles
Banjo
Pongo
Tux
Squiggle
Yip
Skipper
Kitten
Bumper
Smiggle
Doodle
Welly
Barcode
Cheers
Waffle
Bosco
Zippy
Fluffles
Paws
Pinkie
Boots
Wooly
Arf
Smelly
Nipper
Rover
Puddles
Black German Shepherd Names – Female
Pepsi
Von Rothbart
Celeste
Tiffany
Pitch
Kedavra
Donnie
Talladega
Graphite
Onyx
Dahlia
Harley
Deadshot
Puddle
Jewel
Gem
Ghost Rider
Dakota
Diabolique
Mystica
Minuit
Hecate
Odile
Panther
Rosie
Poe
Huntress
Leila
Phantom
Pepper
Nevermore
Morticia
Angel
Trixie
Pearl
Darcy
Opal
Nimbus
Black German Shepherd Names – Male
Knobby
Reece
Calla
Carbon
Jet
Shade
Fancy
Kuno
Spade
Tanner
Foo
Inkblot
Shawn
Hawk
Bruno
Leilo
Winston
Spot
Storm
Mamba
Hunter
Topper
Jamesy
Chase
Kellen
Gunner
Cecil
Julian
Cocoa
Tater
Duncan
Coal
Dusty
King of Spades
Sooty
Smoke
Smokey
Shadow
If you have not found your pet's name here, write in the comments, and we will be happy to include it in the list!