Labradors have won millions of hearts with their good looks and friendly disposition. They become great friends and companions, beloved family members, and reliable protectors.
Unsurprisingly, choosing a name for such a dog can be tricky. After all, the owners want the nickname to be original, describe the character of the animal, sound beautiful, and carry a deep meaning.
General Guidelines for Choosing a Nickname for a Dog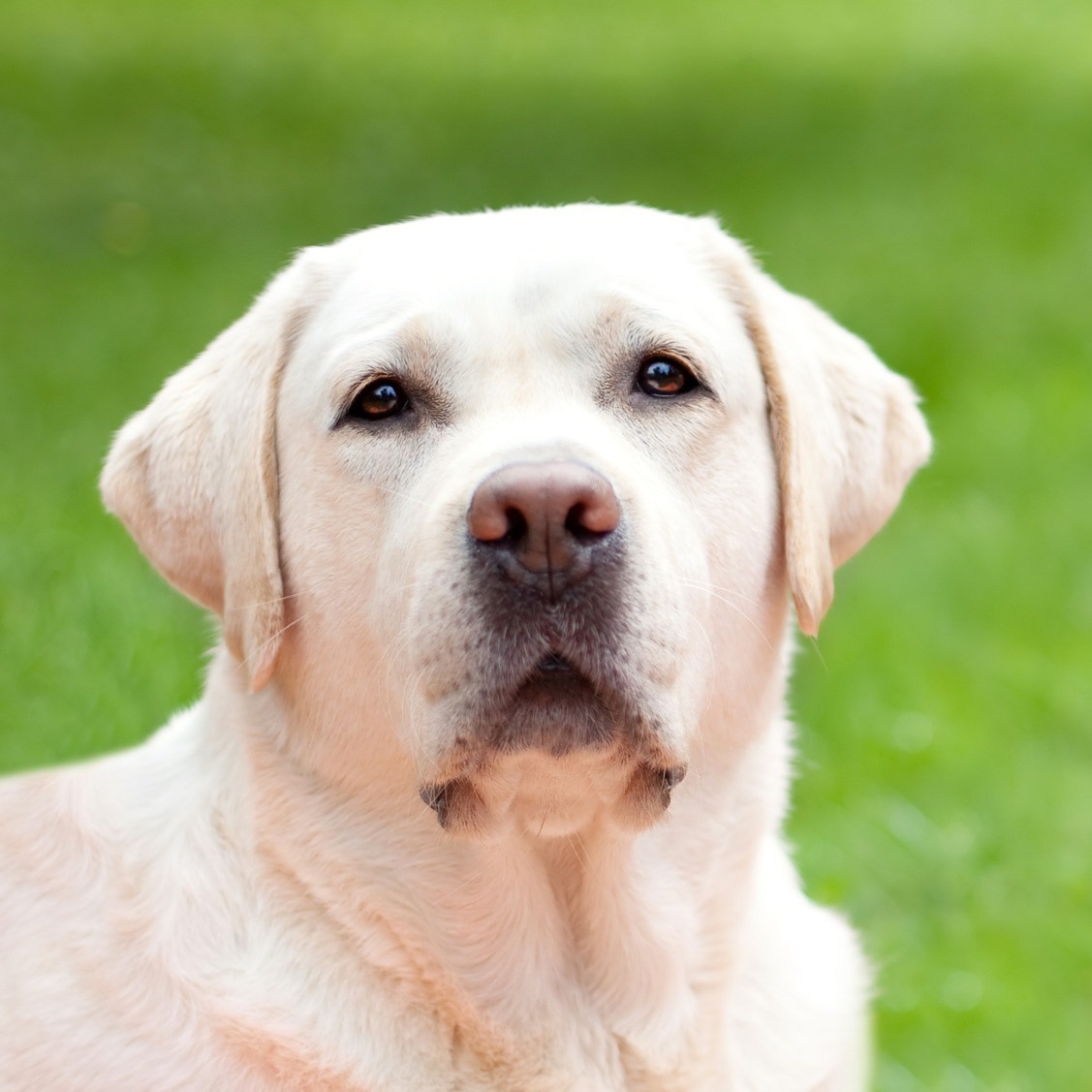 If the dog has a pedigree, then the name will already be indicated in the documents. In good kennels, breeders give the puppies nicknames that are consonant with the names of their parents in order to distinguish a separate generic branch of the dogs.
Owners can give the puppy a different nickname to use at home. At exhibitions, two names are sometimes indicated:
official (recorded in the passport);
homemade (the one that the dog responds to).
All changes in documents must be certified by specialists in order to avoid confusion and possible troubles.
It is not recommended to give your puppy a pre-made name. First, you need to get to know him, find out his character, try different variants of nicknames and watch how the dog will react to them.
Important! The nickname should not be too complicated, since when communicating with the dog, it will often have to be pronounced aloud.
Features of Choosing a Name for Labradors
Before choosing a nickname for a Labrador, you need to know everything about this breed. Use the tips to help you choose the right name for your pet.
It is important to discuss options with all family members.
Do not choose names that are too long, otherwise, you need to come up with an abbreviated version. A nickname of two or three syllables is considered the most acceptable for an animal – so it will be easier for the pet to get used to it.
Don't give your Labrador a childish nickname. Remember that the cute puppy will grow up and turn into a big and strong dog.
To avoid embarrassing situations, it is best not to use human names that are common in your area.
Male Labrador Dog Names
Labradors are fairly large dogs. This is especially true for males. Males at the withers can reach 65 cm, their weight is about 30-37 kg. They are strong and agile. For Labrador boys, nicknames are often used, demonstrating the strength and the desire to protect the owner.
Hunting Nicknames
On a hunt, while chasing prey, it is important to give commands quickly and clearly, so the nickname should be clear and short – it will be easier this way.
It is recommended to choose a name for a Labrador that has more vowels and voiced consonants. Deaf and hissing sounds are best avoided:
Bucks, Breeze;
Thunder;
Don;
Zeus;
Kai, Carat, Kim, Cowboy, Chris;
May;
Nick;
Ray;
Troy, Mist.
Funny Nicknames
Sometimes people choose unusual, funny names for their pets that involuntarily bring a smile. An interesting nickname can be associated with a life story or, for example, with the profession of the owner.
Algorithm;
Goonies, Belyash, Black Jack, Bagel;
Vector;
Degree, Gryzlik;
Euro;
Captain;
Mack, the Sailor;
Pythagoras;
Ruble;
Socrates.
Youth Nicknames
Young people have their own idols, so you can name a dog after your favorite performers, bloggers, actors, or even your favorite brand.
Gucci;
Dior, Dandy;
Elon Musk;
Mafin;
Nike;
Spielberg;
Tyson, Typhoon, Twix, TJ;
Cheater;
Aljay;
Yulik.
Nicknames for Boys
Instead of a nickname for a male Labrador, they use names that sound, for example, in their favorite TV shows. Usually, these are English or American names, sometimes German and French, there are also Chinese, Japanese, Italian … There are many options.
Aslan, Archie;
Bart, Benedict, Bernard;
Walter, William;
Harold, Henry, Gerry, Gunther;
Jamie, Jack;
Jean-Jacques;
Siegfried;
Ichigo;
Luther, Levy;
Martin;
Nicolas;
Charlie, Chester;
Yato.
Female Labrador Dog Names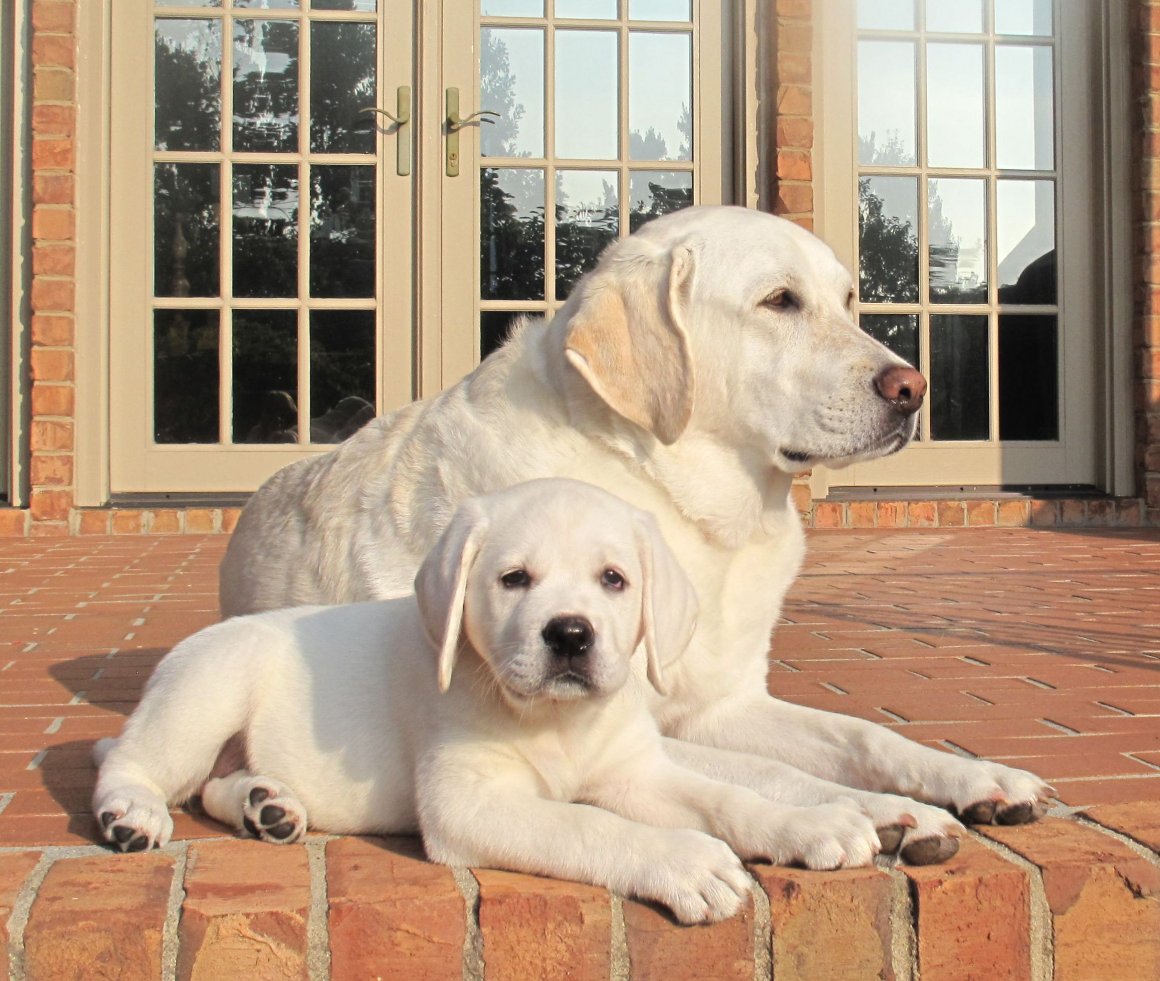 Girls are calmer and more affectionate towards the owner. Their height is within 55-60 cm, and their weight is not more than 32 kg. For girls' dogs, it is customary to choose nicknames that emphasize femininity, tenderness, and other character traits.
Hunting Names
The requirements for female hunting breeds are the same as for male ones: sonority, brevity, clarity.
Alba, Ira, Astra, Athena;
Bagheera;
Thunderstorm, Gerda;
Dana;
Spark;
Zara, Zira;
Kira;
Leela, Linda;
Molly;
Naida;
Rondy;
Arrow;
Tilde;
Headlight;
Helga.
Beautiful Names
Often girls are given nicknames associated with the names of flowers, the names of ancient goddesses, famous personalities. This emphasizes femininity, noble blood and makes the character of the dog mysterious.
Artemis, Aphrodite;
Hera;
Danae, Demeter;
Camellia, Cassiopeia, Cleopatra, Kristen;
Liana, Moon;
Medea, Melissa;
Olivia;
Siren;
Violet;
Shakira, Shirley;
Emma.
Cool Names
Girls are often given funny nicknames, which shows that this dog is not only beautiful and intelligent but also has a playful character.
Beauty;
Wee-wee, Cherry;
Zemfira, Zefirka;
Raisin;
Gourmet;
Malvina, Medusa, Milady;
Dumpling, Pixie, Plush, Princess;
Arugula;
Yula.
Youth and Modern Names
Girls' pets can be named after famous actresses, models, and just public figures.
Kylie;
Matilda, Marilyn;
Natalina, Nicole;
Paris;
Sansa, Simka;
Twixie, Tiana, Tilka, Tina;
Shakira, Chanel;
Yasmin.
Nicknames for Girls
Asol;
Valerie;
Jennifer;
Katie, Courtney;
Lucy;
Margot, Megan, Mickey, Monica;
Natalie, Nancy;
A penny;
Rihanna, Richie, Ruby;
Sarah, Scarlett, Stacy;
Phoebe, Fiona;
Hannah, Chloe;
Yuri.
Favorite Characters
If you do not know what to call a Labrador puppy, then you can turn to the world of cinema, cartoons, remember your favorite characters and take note of a couple of names:
Pluto is the dog of the well-known Mickey Mouse.
Albus is the headmaster of the school of magic from the Harry Potter universe.
Marley is the name of the dog from the movie Marley and Me.
Elsa is the ice sorceress from Frozen.
Rapunzel is a character in the tale "Rapunzel".
Goofy is a Disney character.
Merida is the protagonist of the Braveheart cartoon.
Carlson is the hero of the cartoon "Kid and Carlson".
Hachiko is a character from the movie of the same name "Hachiko".
Pongo is the name of the dog from the cartoon 101 Dalmatians.
Mufasa is the name of a lion from the cartoon "The Lion King".
Jasmine is the name of the Arabian beauty from the cartoon "Aladdin".
Baron is the name of the dog from Happy Together.
Olaf is a snowman from the cartoon "Frozen".
Winnie is the character of Winnie the Pooh from the cartoon of the same name.
Batman is a comic book hero.
Bambi is the name of a fawn from the cartoon "Bambi".
Names That Reflect Character
It is not a bad idea to name a pet according to a certain bright character trait of a dog. This will emphasize the individuality and, to some extent, can even adjust the character.
How to Name a Male Labrador:
Amigo;
Fighter;
Thunder;
Joy;
Sturdy;
Lucky;
Smile.
How to Name a Labrador Girl:
Belle;
Dusty;
Glad;
Sweetty, Sonya;
Happy.
Names for a Labrador by Color
The color of the puppy is visible from birth, and this characteristic simplifies the process of choosing a name.
How to Name a Black Labrador Boy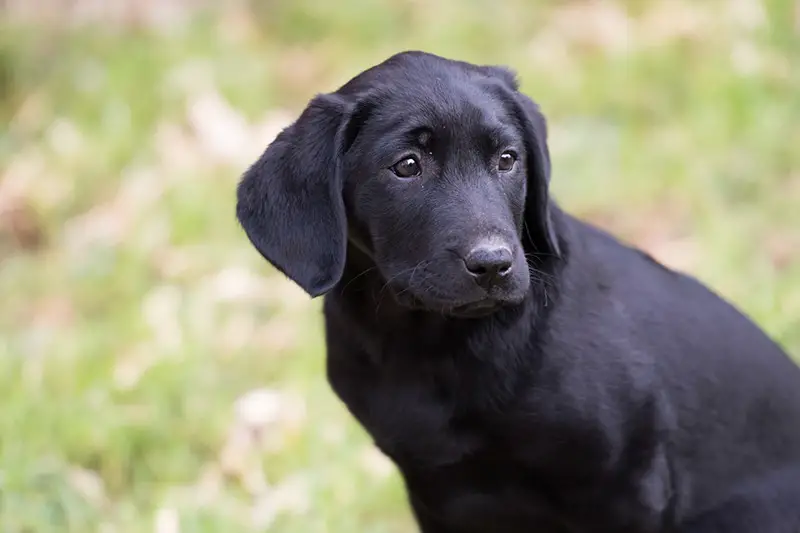 Male names:
Black;
Raven;
Dark;
Zorro;
Space;
Noir;
Dusk;
Coal;
Blackie;
Schwartz.
Nicknames for girls:
Blackie;
Ash;
Misty;
Night, Noir;
Panther, Midnight;
Resin;
Shadow;
Blueberry.
How to Name a White Labrador
For Boys:
Marshmallow;
Casper, Kefir, Coconut;
Luntik, Lumen;
Ghost;
Snowball;
White;
January.
For Girls:
Alp;
Bella, Snow White, Blondie;
Star;
Moon;
Milka;
Sabrina, Snowball;
Umka.
Names for a Fawn Labrador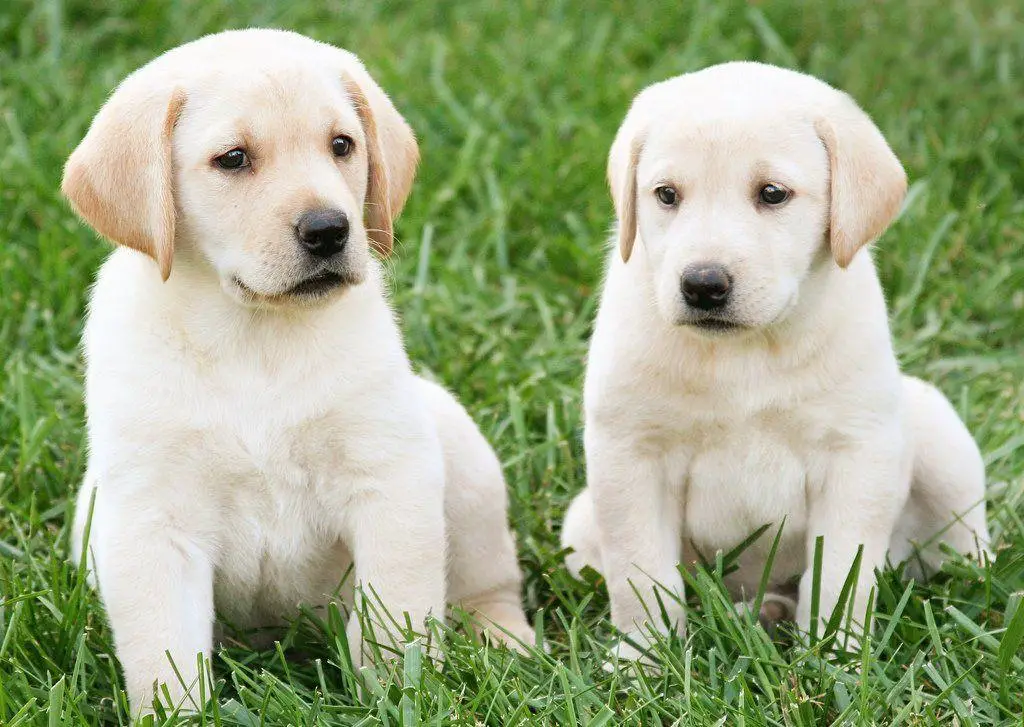 Male Nicknames:
Banana;
Iris;
Lemon, Ray;
Star, Cheese;
Cheddar, Chester;
Flint;
Amber.
Women's Nicknames:
Betsy;
Vanilla;
Goldie;
Zlata;
Coin;
Oatmeal;
Sunny, Straws, Stella.
Names for a Chocolate Labrador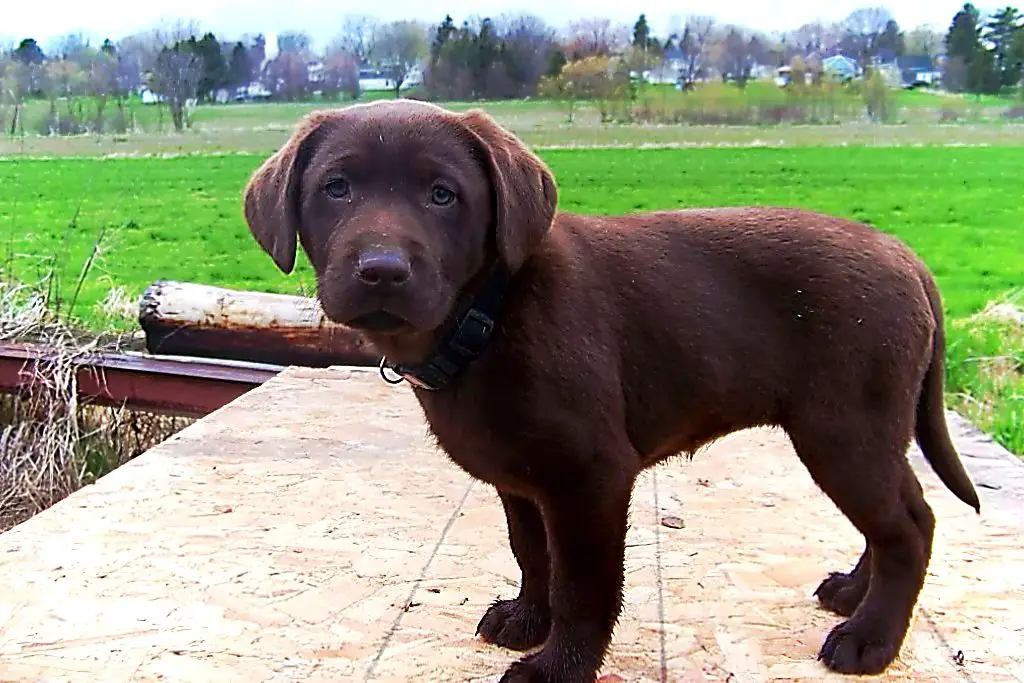 Nicknames for Boys:
Brian;
Chestnut, Cupcake, Cookie Mousse;
Mars, Mulatto, Muscat;
Nesquik;
Snickers;
Chocolate.
Nicknames for Girls:
Arabica, Africa;
Bounty, Bertha, Brownie, Bun;
Cola, Cinnamon;
Cookie;
Cheryl.
By choosing a nickname for a puppy, you determine its fate. No wonder they say that the name unites the pet and the owner: a secret unique code that is understandable only for two – the dog and the owner.