Decorative dogs are becoming more and more popular. Coton de Tulear is a miniature, affectionate breed, originally from distant Madagascar. It is distinguished by its good-natured appearance – white soft wool, gentle to the touch.
Character
The character of Coton de Tulear includes many positive qualities. Dogs are kind, show devotion to the owner. Thanks to obedience, quick wits, they are easy to train. Taking into account their size, they show courage and will always be ready to protect their guardian or property belonging to him, acting as a watchman.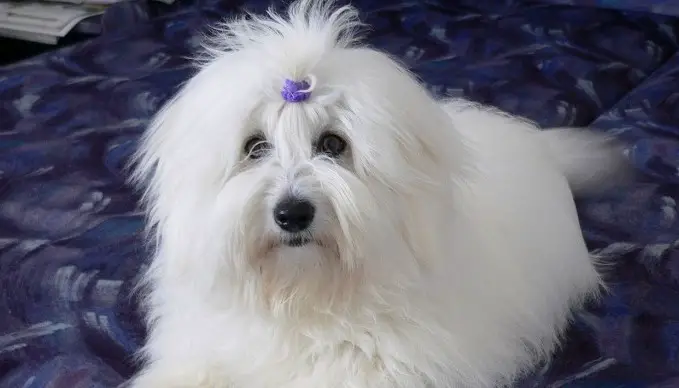 They are very fond of cheerful company, active games. But in this regard, there is also a minus – dogs are not at all intended for a lonely life without human attention and care. Therefore, with such a character trait, Coton de Tulear is most suitable for living in large families that can satisfy his craving for human attention. He himself is also able to bring happiness to all family members, thanks to the manifestation of good nature.
They are firmly attached to all household members, get along well with other animals. Coton de Tulear is a quick-witted and active dog. His joyful, bubbly voice invites all family members to take part in a fun game. The dog will be happy to join any activity, including a trip in the car and out of town.
The natural intelligence of the Coton de Tulear is high, it learns commands and adapts to the environment. If the owner is busy with his own business, the dog will calmly wait for him, looking around. Due to their small stature, dogs like to settle on a hill and observe what is happening from there. Favorite places at home are sideboards and coffee tables.
The good-natured, playful nature makes Coton de Tulears great companions, but poor guards. Because of their love of life and ability to raise the mood of others, the French call the representatives of the breed "clowns".
Care and maintenance
Coton de Tulear is suitable for keeping at home. The small size of the animal makes it easy to allocate a place for it in the house, which will not bring difficulties to its residents. Despite the presence of a lush white fur coat, the pet sheds very imperceptibly, the fallen hairs do not cause problems with cleaning the home, since they remain in the dog's fur.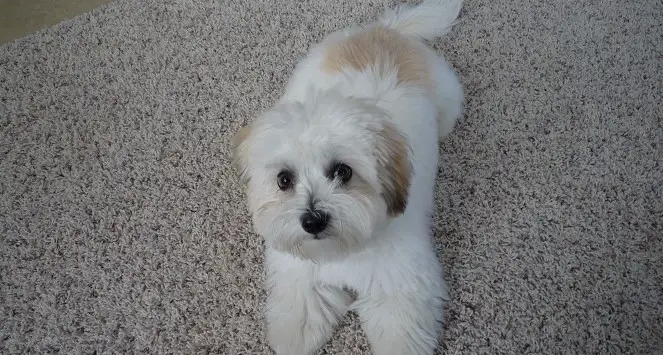 A distinctive feature of this breed is the absence of a pungent smell inherent in most domestic dogs, which becomes another plus in its maintenance.
To maintain a positive attitude in your pet, you need to set aside at least half an hour every day to play with him, since Coton de Tulear loves active games. The lack of an active life can lead to negative consequences, deterioration of the dog's well-being.
Pros
Good-natured and peaceful
Easy to train
Loyal and loyal to the owner
Get along easily with children
Feel comfortable at home
Love a fun company, active games
Lack of a pungent odor
The average life expectancy is 12-14 years, which is a good indicator for decorative dogs
Have a strong enduring body
Cons
Can't stand loneliness at all
Requires careful grooming
High prices for puppies
Need a special diet