This is expressed literally in everything – no matter what functions are required from the dog, it will do everything in its power to meet the requirements. Of course, you should not expect too much from the animal – the owner must always understand the limits of his pet's capabilities. Although do not hesitate, this breed will be able to surprise you, and more than once.
In the past, the Border Collie was widely used as a herding dog, and even now it is ubiquitous in the highlands of Scotland, the Alps, and other places, and therefore the shepherd's instincts do exist. It is for this reason that a dog may sometimes regard several children who are with it without adults as being under its own personal responsibility.
In relations with other animals, this breed either remains neutral or tries to make friends. They are generally very friendly and open dogs, sociable and kind. For the protection of a private house, that is, as a watchdog, the breed is not very suitable, just because of its friendliness and openness. Although they can raise barks and create anxiety, it is not common for the Border Collie to attack a person. He treats strangers on the street neutrally, without any special emotions. If this is a friend of yours, the dog will most likely immediately try to make friends with him.
#1

They always feel like real hosts in the house!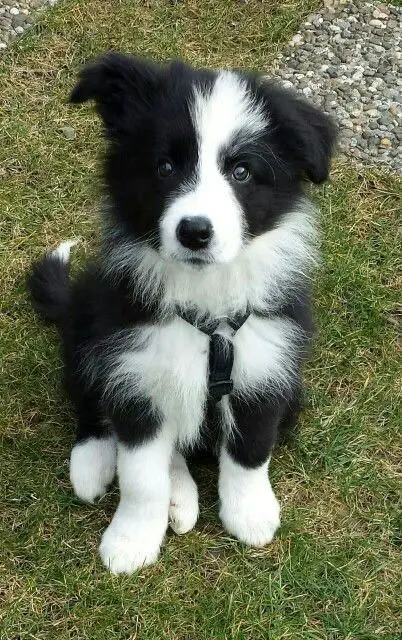 #2

They really hate being in water.
#3

They will kick you out with your own bed!