The breed owes its "second birth" to the American lover of toy spaniels Roswell Eldridge: he paid significant sums to breeders who managed to get dogs of the "old" type, captured on the canvases of masters of the 16th-18th centuries. Fortunately, they succeeded, and in 1928 the Cavalier King Charles Spaniel Club was created.
#1

Cavaliers are like shoes. You need one in every colour!
#2

I`m not always cute.. wait! hold on! What am I saying? I am always cute!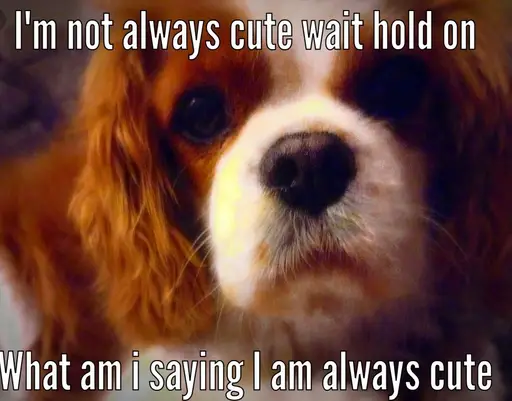 #3

If anyone is Christmas shopping for me, I wear size Cavalier King Charles Spaniel!