The Cavalier King Charles Spaniel is a relatively young breed of dog that appeared in Great Britain in the 17th century. The ancestors of the "Cavaliers" were King Charles Spaniels, who were once associated with hunting. Today these dogs belong to the category of decorative and show dogs.
Black & Tan Cavalier King Charles Spaniels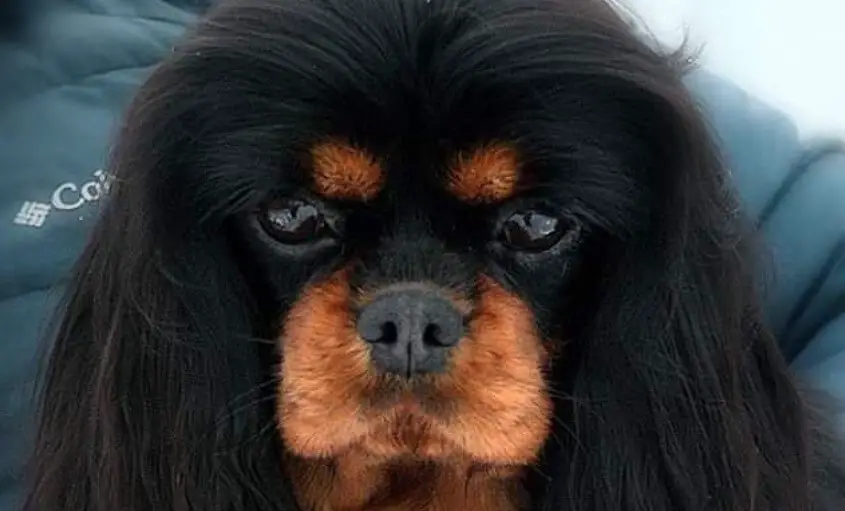 Representatives of the breed are especially appreciated at shows and competitions. The first thing that pays attention to is the color of the coat. According to the standard, they are allowed to have four color options: ruby, tricolor, two-tone white-chestnut, and black and tan.
The latter is sometimes referred to simply as black. But it's not right. The pedigree "gentleman" always has bright red marks on the black coat. Marks are located on the head and torso. They decorate the edge of the inner surface of the ears, the area of ​​the eyebrows, and cheekbones. On the body, the markings are located on the legs, chest, and lower abdomen.
Important! Light or white spots or markings are unacceptable.
Initially, the breed did not have such a variety of coat colors. The spaniels were either black or red. The combination of these two colors appeared due to the crossing of "cavaliers" with water dogs. As a result, puppies with a luxurious black and tan color were born.