Decorative indoor dogs have always been in good demand and popularity. Recently, more and more people are paying attention to one of the varieties of English breeds – the Cavalier King Charles Spaniels. These dogs are a real find for people living in small apartments. Friendly and obedient, they have a cheerful disposition and a kind heart. In addition, the representatives of this breed are very beautiful. "Cavaliers" with ruby (red, brown) coat color look especially attractive.
Characteristics of the Ruby Color of the Cavalier King Charles Spaniels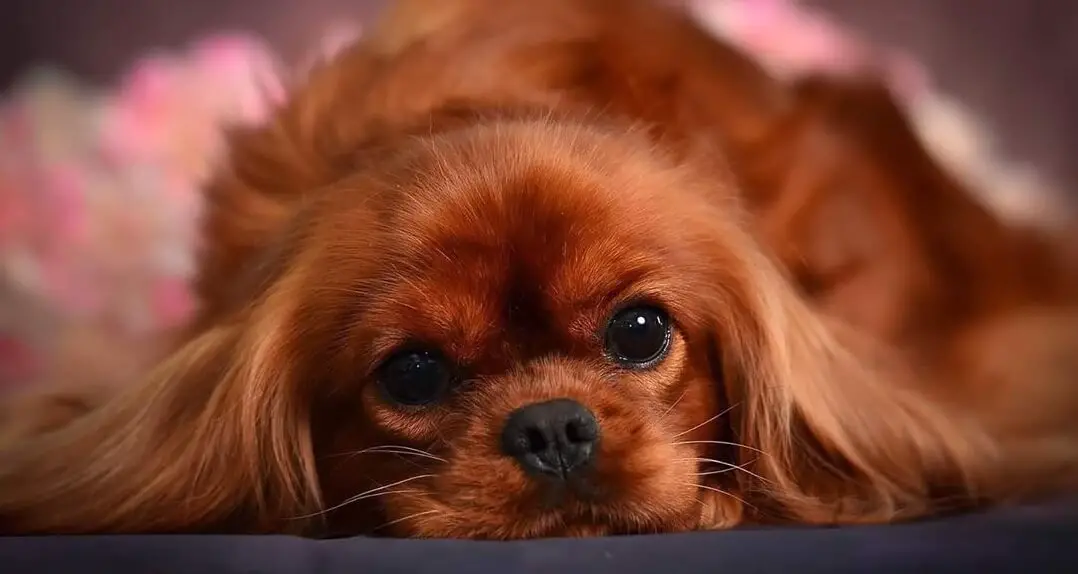 Since the breed is officially recognized by the world cynological federations, it has its own standard of appearance. According to him, Cavalier Spaniels can have 4 color options:
black and tan;
white-chestnut (Blenheim);
tricolor;
ruby.
The latter option is considered one of the most common. Ruby color is meant a solid dark red color. Also, bright red color with a mahogany tint will be called by the same name. The presence of shades is allowed – from light brown to dark chocolate.
Important! White markings in this color are undesirable for this breed. A dog with a few white spots will, of course, be admitted to the show, but the score may be reduced.
Puppies with a similar coat color can only be born to red-haired parents. Also, the presence of a similar color in the litter is to be expected from crossing dogs with brown and white-chestnut colors.
Brown Cavalier King Charles Spaniels require special care. Dogs need regular brushing, washing, and grooming. If the spaniel is a show spaniel, it is better to entrust the care of its appearance to professional groomers. Pets who have not mastered a show career can be bathed and cut at home.