One of the important features of the German Shepherd is innate protective instincts, therefore, they are wary of strangers in the home and even during a walk, although they never show aggression without a reason. Devotion to the owner and family of these pets is raised to the level of the absolute, they are ready to sacrifice themselves, protecting the household from danger, and they assess the degree of danger instantly and adequately.
Below are the coolest memes with these dogs!
#1

Before you see what happened upstairs… I really love you.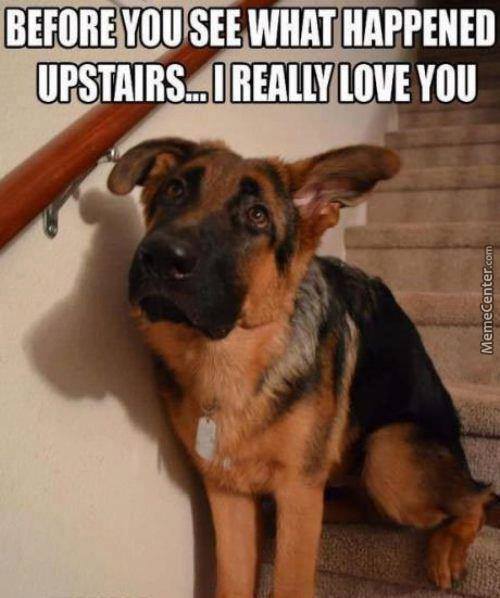 #2

You talk to me but all I hear is BLAH-BLAH-BLAH.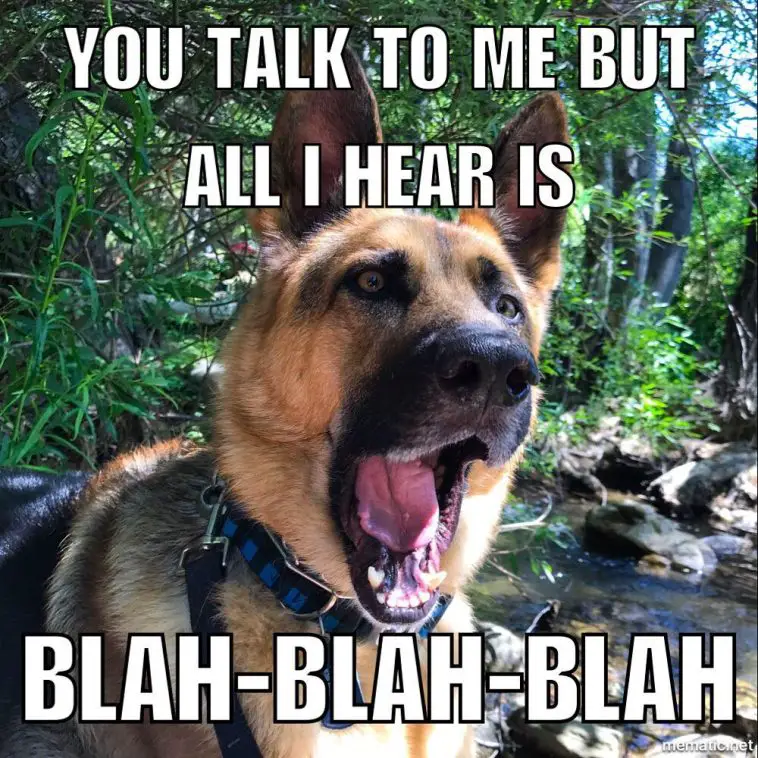 #3

What every German Shepherd looks like when grandma drivers!