The dog will feel most comfortable in a family, preferably with children. The prospective owner of a Basset Hound should have experience with dogs and be as patient as his pet.
We have selected the funniest memes with these dogs for you! 🙂
#1

Whoever said that walking a dog was great exercise…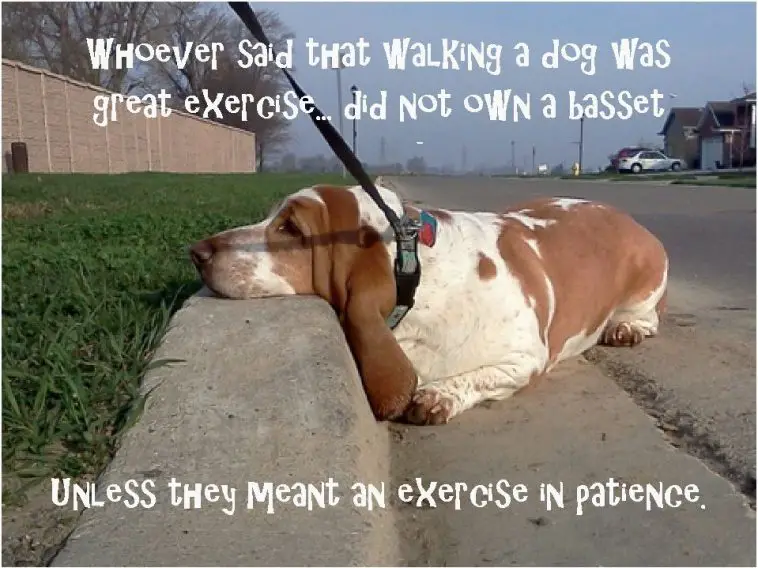 #3

I barked at skwirruls. An napped. An backed at teh TV. An napped. An ate teh krumms that fell on teh floor. An napped. An barked at teh cat. An napped. Tomorrow I take it eezy.