If you don't have a cat, you've already lost half your life. Try not to lose the remaining half! But even if you already have a cat, then this is still a reason to think, because there is never too much happiness!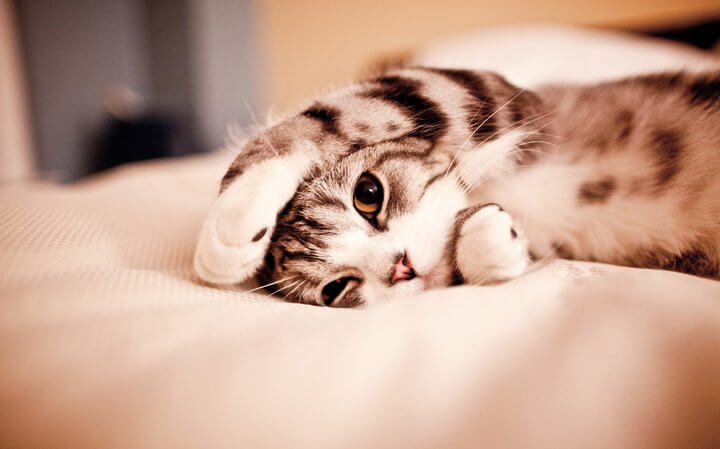 First, it's beautiful. Secondly, it collects a thousand likes at a time.
Now you will finally have a dust wiper from the very, very top shelves. Well, nothing that with vases.
The cat has an engine. God built it in there the day Adam came to him screaming: "Lord, I'm depressed, and nothing helps me!"
And under the engine, the cats have a heating pad. Your feet will never be cold again. And free.
You will learn to type, first with your elbows pinned, then with one hand, then without your hands, then through a ten-kilogram obstacle on the keyboard.
You will find out if there is life behind the refrigerator (there is!), Find long-lost gold earrings and significantly enrich your horizons with knowledge of the minerals of the bedside world.
Putting a Christmas tree once a year is not fun. You will be able to do this five or more times. In a day.
You will learn to appreciate and gratefully accept any courtesy. Everyone, including dead mice, and a friendly rubbing of a messy hairy ass on your clean cheek.
In March (or even earlier) you will be reminded that love exists in this prosaic world. High, light, and a quite loud feeling.
You will find that the world is not a cold desert, it is full of caring like-minded people. And even if they are a little crazy, they are all conveniently concentrated on one forum.
You will dispel all doubts about your own culinary talents. They are ready to give their souls for your dish, and you have just opened the refrigerator!
If it happens that you have to sleep on the prairie, then you will not be at a loss here either. Who's riding there? A huge herd of pronghorn antelopes? And the devil takes it off, with antelopes. You just roll over and continue watching your dream.
You will learn that everything in the world is relative. The same thing can produce opposite effects. Take valerian here …
Having gone on vacation, you can not only relax but also torment not the most valuable relatives.
In the age of soulless synthetics and artificial substitutes, the cat brings natural eco-friendly materials in the form of wool to any environment. Well, nothing that the ecology is difficult to wipe off furniture. But, unlike others, you will always have a job.
The owner of the Grumpy Cat has already made tens of millions of dollars. This is so, note to the hostesses.
By opening and closing the door two hundred and forty-six times a day, you will become closer to the Buddha.
You now have so much delicious food with the aroma of lamb and rabbit in your bins that you will one hundred percent survive any zombie apocalypse. And not alone, but in a warm company!