Most often, all sorts of car troubles (not counting accidents, of course) occur because of parking spaces. And this story happened there, in the parking lot. One conclusion can be drawn: for every unfair act, sooner or later, there will be a reckoning.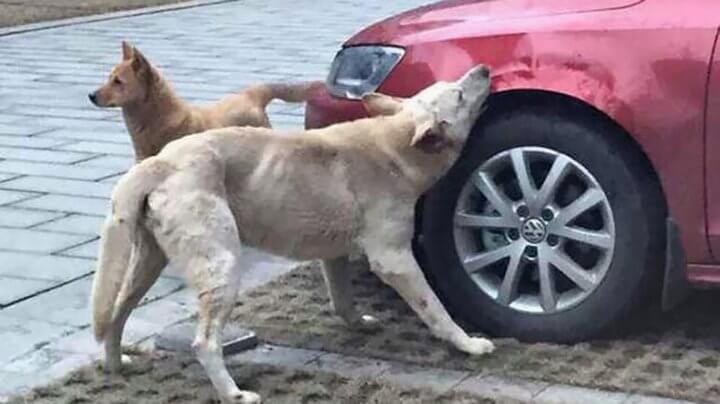 The owner of the car came to visit friends. In a parking space that he liked, the dog was sleeping peacefully. Without hesitation, the unlucky car owner kicked the dog away and parked.
The dog, of course, ran away, but the story did not end there! After a short time, she returned, but not alone, but with her dog friends. The company amicably pounced on the car and worked hard with sharp teeth on the body and wiper blades.
A neighbor managed to film everything that happened.
In China, and this story took place in China, unfortunately, there is no severe punishment for cruelty to animals. So, a small fine.
But this story clearly shows that, in addition to the state, there are other methods of combating cruelty against animals.