Aussie was created in order to graze livestock, guard large areas, and participate in the salvation of people. It can even look for drugs if it gets the necessary training. Small individuals are more valuable because they are able to dodge the hooves of large domestic animals faster. To attract attention, the Australian shepherd makes a sound similar to barking and howling at the same time.
We've compiled a list of cute Australian shepherd names for your inspiration.
Cute Dog Names for Australian Shepherds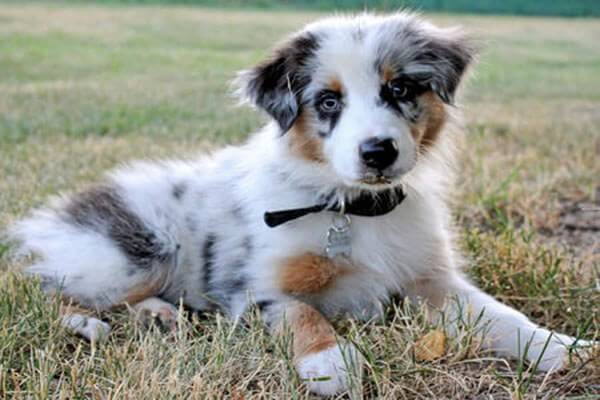 Bailey
Piper
Oliver
Bandit
Ollie
Charlie
Bella
Daisy
Penny
Luna
Lily
Leo
Tucker
Finn
Koda
Maggie
Jax
Lola
Lucy
Molly
Oakley
Rocky
Blue
Kona
Max
Riley
Ruby
Cooper
Nala
Jack
Zoey
Sadie
Loki
Buddy
Milo
Willow
Bear
Scout
Stella
Harley
Cute Aussie Names – Male
Gander
Riff
Moe
Raff
Vic
Memphis
Otto
Superdog
Dorito
Barker
Lewis
Tracker
Frito
Hoops
Tortie
Graham
Aric
Bascomb
Abe
Davis
Chief
Spot
Coop
Dodger
Minus
Morley
Mate
Cute Aussie Names – Female
Adalee
Ella
Adia
Tilda
Jarrah
Gala
Isla
Kiwi
Gypsy
Sabi
Liz
Minka
Jewel
Kira
Zula
Allora
Izzie
Bina
Dixie
Sade
Inez
Maya
Cami
Coral
Lark
Gracie
Enya
Dani
If you have not found your Aussie dog names here, write in the comments, and we will be happy to include them in the list!