What's the first thing that comes to mind when they talk about Hawaii? The ocean that splashes along the golden sandy beaches, surrounded by swaying palm trees in the breeze? Of course! Hawaii is one of the world's best beaches, an island paradise made for lying in the sun, sipping a daiquiri, and surfing …
We've compiled a list of Hawaiian male dog names for your inspiration.
Male Hawaiian Names for Dogs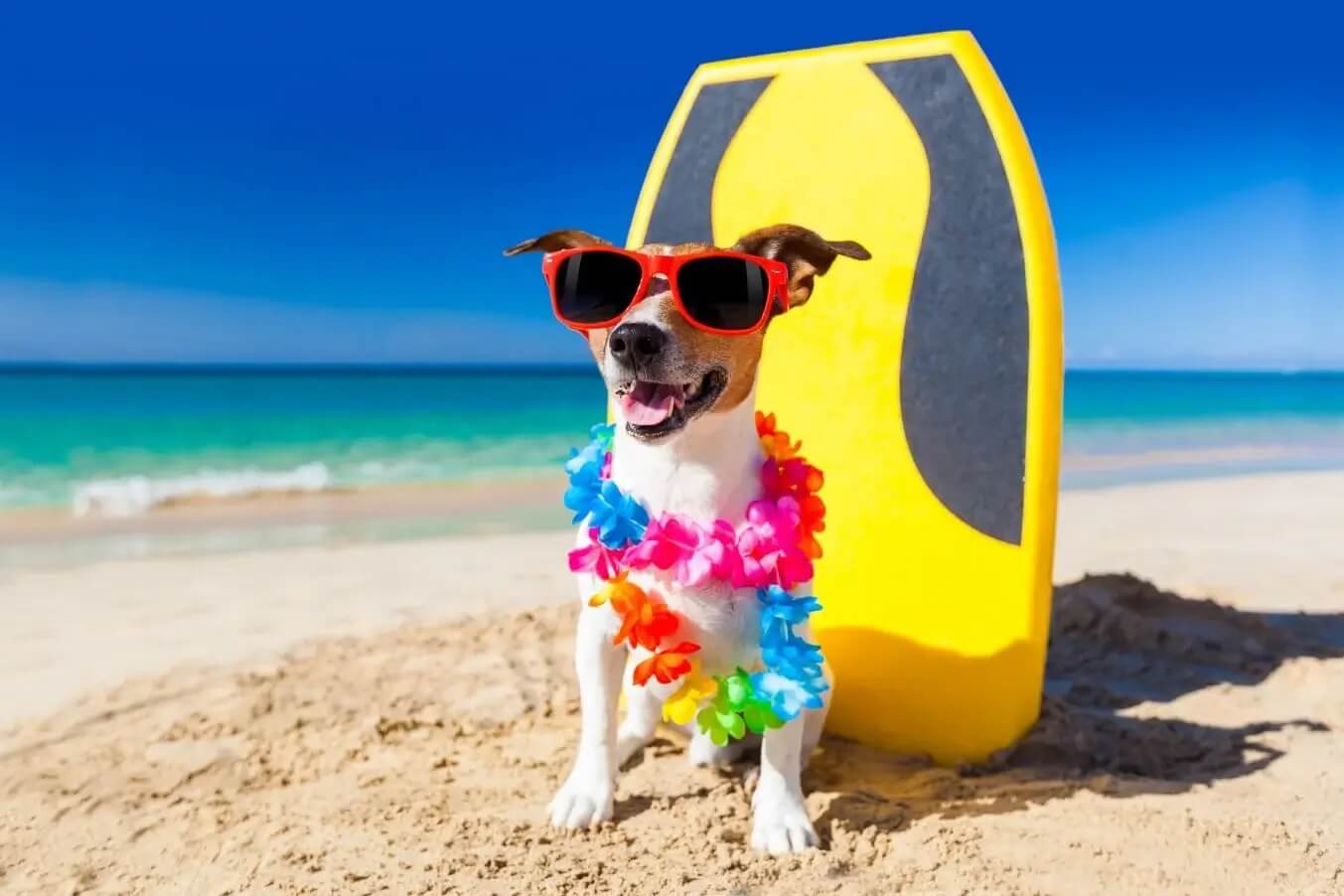 Kei – Dignified
Palani – Free man
Liko – Bud
Anakoni – Valuable
Koa – Bold and brave
Etana – Strong
Akamu – Red earth
Kealii – The Chief
Kahoku – Star
Kikokiko – Speckles
Meka – Eyes
Kaipo – Sweetheart
Oke – Oscar in Hawaiian
Hae – to growl
Nui – Imporant
Keanu – Cool mountain breeze
Kanuha – The sullen
Polo – Large and plump
Amana – Warrior
Malo – Winner
Pilikea – Trouble
Kapono – Goodness
Kekipi – The Rebel
Keiki – Child, boy
Pekelo – Stone
Alemana – Warrior
Kimo – James in Hawaiian
Lupo – Wolf
Kale – Strong and manly
Kekona – Second
Analu – Manly
Kekoa – The brave one
Weuweu – Fluffy
Mano – Shark
Ailani – High chief
Asera – Lucky
Paul – The day is done
Kalani – Royalty
Ole – Fang
Kolohe – Little rascal
Hiwa – Jet black
Polupolu – Flabby
Nahoa – bold and defiant
Pûkini – Pudding
Keoki– George in Hawaiian
Kapena – Captain
Edega – Wealthy
Ezera – Help
Aka – Shadow
Amoka – Strong
Waha Nui – Big mouth
Hawaiian Male Dog Names and Meanings
Pika (rock, also the Hawaiian version of Peter)
Etana (strong)
Keoki (Hawaiian version of George)
Aouli (blue sky)
Bane (long-awaited child)
Kaliko (bud of a leaf)
Kimo (Hawaiian version of James)
Malo (winner, or victorious man)
Akamu (the red Earth)
Lui (well-known warrior)
Kanoa (the free one)
Keoni (Hawaiian version of John)
Tua (behind)
Koa (fighter or warrior)
Mano (shark, or lover)
Hanale (lord of the manor)
Keo (Hawaiian version of Joe)
Kaipo (sweetheart)
Kapono (righteous and moral)
Liko (bud of a plant)
Loke (Hawaiian version of Rose)
Keanu (a cool breeze over mountains)
Hilo (the first night after the new moon)
Kapena (captain)
Kai (ocean or sea)
Kilo (star watcher or daydreamer)
Kale (free man)
If you have not found your Hawaiian male dog name here, write in the comments, and we will be happy to include them in the list!