Black and white dogs with blue eyes – Siberian huskies have long been loved by people all over the world. Dogs of this breed turned out to be indispensable helpers of a person living in the vast expanses of Siberia. Representatives of the Siberian Husky breed are the result of crossing northern dogs and wolves. They have become an integral part of the everyday life of almost all northern peoples. In the harsh climate of northeastern Siberia, Siberian huskies have been used as sled dogs and hunting dogs for many years.
We've compiled a list of famous Husky names for your inspiration. And once you pick a name, don't forget to research the right food, toys, and shampoos for your Husky.
Famous Husky Names From Movies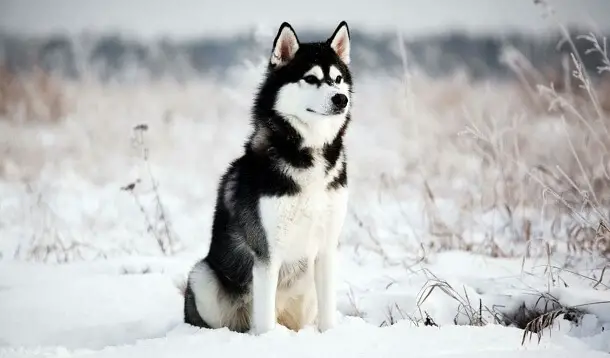 Demon
Scooper
Jasper
Inca
Tiberius
Dewey
Sniff
Jon Snow
Truman
Mack
Old Jack
Diesel
Shorty
Gus
Max
Shasta
Yodel
Duchess
Maya
Kayla
Famous Siberian Husky Names
Miska
Hunter
Layla
Charlie
Apollo
Mila
Mika
Bella
Leo
Skye
Cali
Lola
Storm
Sky
Kaya
Echo
Snow
Kylo
Roxy
Piper
Max
Odin
Winter
Niko
Mia
Dakota
Ghost
Jax
Juneau
Koda
Milo
Finn
Akira
Stella
Aspen
Molly
Kota
Blaze
Chlo
Lucy
Rocky
Kona
Blue
Pepper
Zeus
Bandit
King
Simba
Thor
Luka
Diesel
Zeke
Sasha
Ace
Blu
Nymeria
Loki
Nova
Cooper
Riley
Kobe
Zoey
Timber
Juno
Freya
Maya
Mya
Oakley
Titan
Geralt
Mishka
Duke
River
Aurora
Jasper
Bailey
Sadie
Scout
Moose
Arya
Shadow
Kenai
Athena
Maverick
Luna
Kira
Bear
Willow
Khaleesi
Leia
Balto
Jack
Atlas
Rogue
Daisy
Chief
Kaia
Kai
Nala
Harley
Celebrity Husky Names
Swaggy Wolfdog – Alex Lange
Sasha – Russell Westbrook
Buckets – Quincy Pondexter
Sky – Jared Leto
Buddy – Taylor Lautner
Waldo Picasso – Joe Jonas
Floyd – Miley Cyrus
Aurora – Ashlan Gorse
Baylor – Selena Gomez (This one is actually a Husky mix)
Dallas – Danica Sue Patrick
Clark – Chad Michael Murray's husky inspired from the main character off National Lampoon's Vacation (Film Series)
Bowie – Rita Ora
Maska
Vodoo – Bella Thorne
Luna – Louis Smith
Maru
Alley – Ben Stiller
Kona – Nick Lachey
Blue – Leah Remini
Eli – Lesley-Ann Brandt
Lilo
If you have not found your famous Husky dog name here, write in the comments, and we will be happy to include them in the list! And once you pick a name, don't forget to research the right food, toys, and shampoos for your Husky.