The Irish Wolfhound is a large breed of dog that was bred for the purpose of hunting wolves. Nowadays, it often plays the role of a reliable friend for the owner.
#1

For Ireland, this breed of dog is one of the main treasures of the country.
However, the history of the appearance of the Irish wolfhound begins long before the formation of Ireland itself, namely, in the 400s BC.
#2

Then the tribes of the Celts went hunting only accompanied by hunting dogs.
All this took place in the central part of modern Europe. Then the breed of these dogs was called Celtic greyhounds.
#3

According to research, it was the Celtic greyhounds that became the progenitors of today's Irish Wolfhounds.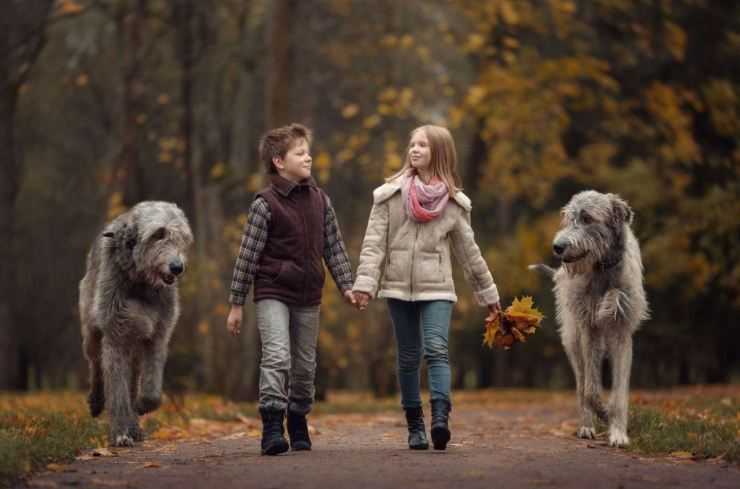 Such claims are based on the study of written descriptions of the Irish wolfhound breed by the ancient Roman emperor. He describes them as large dogs with bristly coats.