High temperatures cause most people to shower several times a day. But what about pets, who are also tired of the heat, but cannot inform their owners about the desire to take water procedures?
The answer to this question was given by the developers of the company from Illinois, who created a unique fountain for dogs.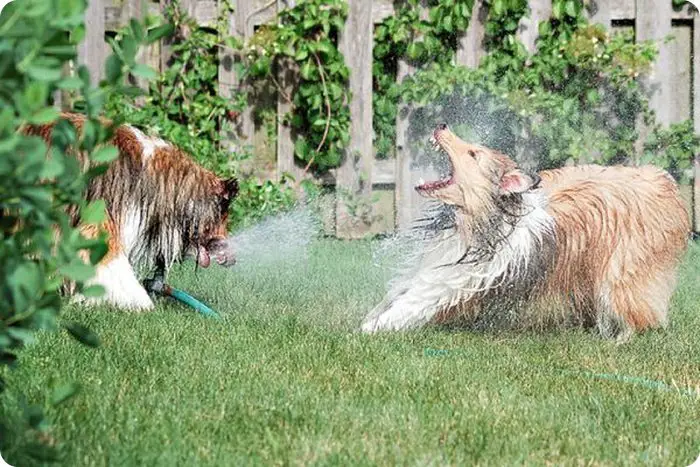 The product of American inventors does not require special devices: it connects to a standard garden hose and, with the pressure on the pedal, provides the animal with fresh running water.
The developers also took into account the fact that the owners of our smaller brothers will not always be able to connect the device to the hose, for example, while at work, so the mini-fountain can be connected to a container with water. Thus, the owners of pets, in particular dogs, can always be sure that their pets will not be left without liquid.
"The appliance is extremely easy to use: you simply attach the innovative dispenser to the garden hose and the installation process is complete. The dog only has to press the switch with his paw and get fresh water in the required amount. As soon as the animal quenches its thirst and removes its paw from the dispenser, the fluid supply will stop. Dogs can finally shower and freshen up whenever they want. And getting rid of the obligation to constantly check the bowl for the presence of water will be a pleasant bonus for you, "a representative of an American company advertises the novelty.
The dispenser is priced around $ 70.