Incredibly, elephants, like primitive people, have their own burial rituals for deceased relatives. Elephants live for a very long time, almost like humans – about 60-80 years.
When someone from the herd is sick, healthy individuals take care of him and bring him food. After the death of an animal, its relatives for some time trying to bring it back to life, using the same food and water.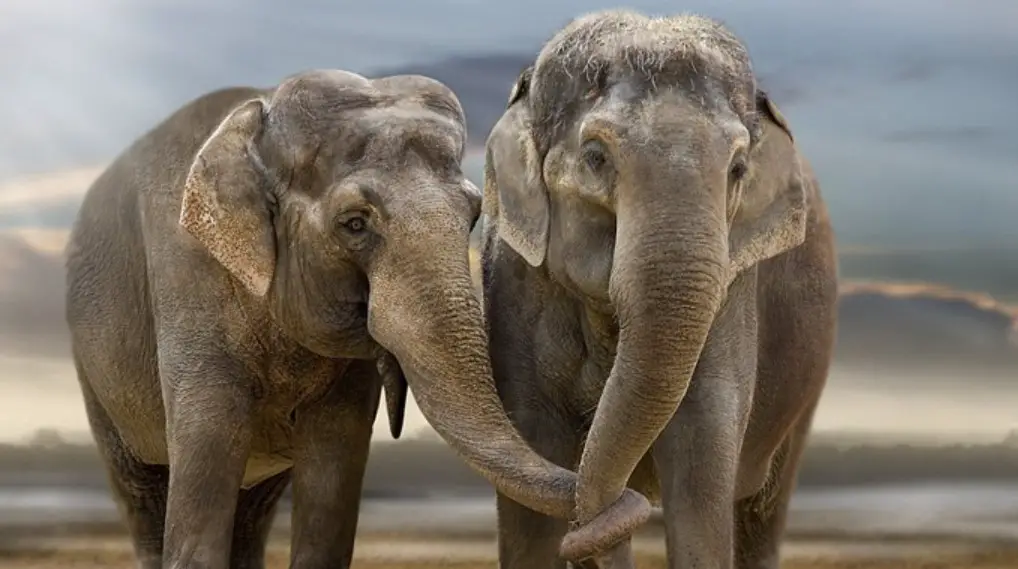 When it becomes clear that the elephant will no longer get up, he is buried, digging a small hole and throwing branches and mud. Then for a couple of days, the herd will be on duty near the burial site. An animal that was friends with the deceased may even fall into a sad and depressive state due to his death.
They do the same if they accidentally find a dead elephant. There were incredible cases when elephants buried dead people in the same way as their relatives.