Name: Brittany
Other names: Espagnol Breton, American Brittany, Brittany Spaniel, Brittany Wiegref, Epagneul Breton
Country of origin: France
Size Type: Medium Breed Dogs
Group: Sporting dog breeds
Life span: 12 – 15 years
Temperament: Happy, Attentive, Intelligent, Agile, Fast, Adaptable
Height: Males: 47-52 cm; Females: 46-51 cm
Weight: Males: 13.6-18.2 kg; Females: 13.6-18.2 kg
Color: Roan-roan, Black and white, Tricolor, Piebald motley, Liver and white, Orange and white
Price of puppies: $700 – $1000 USD
Hypoallergenic: No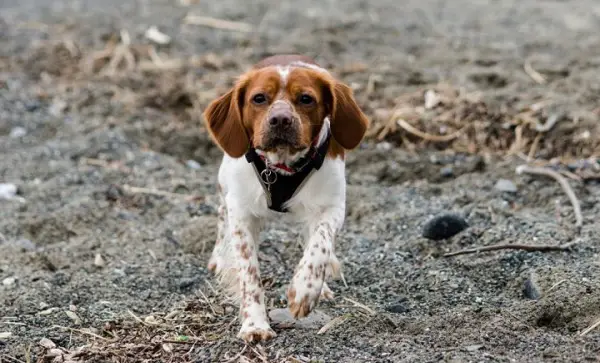 Has a compact, proportional build, long powerful legs, and agility. The main features of this breed are strength, power, energy, speed, and agility. The tail is straight, no more than 10 cm (4 inches) in length, naturally short or docked.
Good-natured, attentive, intelligent, agile, quick, adaptable.