Name: Pomeranian
Other names: Deutsche Spitze, Zwergspitz, Spitz nain, Spitz enano, Pom, Zwers, Pompom
Country of origin: Germany, Poland
Size Type: Small Dog Breeds
Group: Indoor Dogs, Decorative Dogs
Life span: 12 – 16 years
Temperament: Active, Playful, Intelligent, Sociable, Friendly, Extrovert
Height: 20 – 30 cm
Weight: 1.36 – 3.18 kg
Color: Black, Tan-brown-tan, Brown, White, Orange, Gray shade
Price of puppies: $1,000 and $3,000 USD
Hypoallergenic: No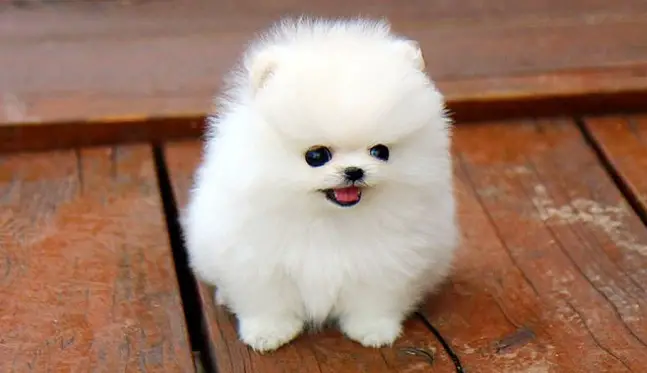 The Pomeranian is a compact, short-backed, active indoor dog originating from Germany. The undercoat is soft and dense. Thick, abundant coat. The tail is very fluffy, close to the back. Cheerful, playful disposition, quick-witted, distinguished by the liveliness of manners and natural curiosity.
These dogs are characterized by a round, stocky body with well-developed ribs. The body turns into a short, straight back in a smooth bend. The chest is deep enough and not too wide. The loin and croup are short and wide.
The Pomeranian is an extrovert with high intelligence and lively character; he/she will make a wonderful companion and competitive dog participate in the show.