The rules for choosing a beagle puppy largely coincide with the rules for choosing a puppy of any other breed, but there are a number of features.
The beagle has recently come into vogue. And this process could not but affect the quality of the puppies sold. Among them, there are a lot of those who only vaguely resemble beagles. And an inexperienced person, moreover, runs the risk of acquiring a sick puppy, and not even from breeders, but from resellers, who do not take any responsibility for the future fate of the baby.
Before deciding to buy any dog, you should carefully weigh the pros and cons. Answer 7 important questions. Only if all the questions are cleared up and you are still full of determination, you can start choosing a future friend.
Study the parentage of your parents. Good heredity is very important.
Meet the parents of your future pet. Rate how healthy and active they look, whether they have mental problems. They should be well-nourished and balanced. It is good if the mother licks the puppies, plays with them, does not show aggression.
Find out in what conditions the puppies are kept. If unsanitary conditions and hunger reign in the kennel, and the kids are intimidated, they will not be able to make decent dogs, alas. What is the condition of the sleeping place, feeder, and drinking bowl? Is there enough space and opportunities for games?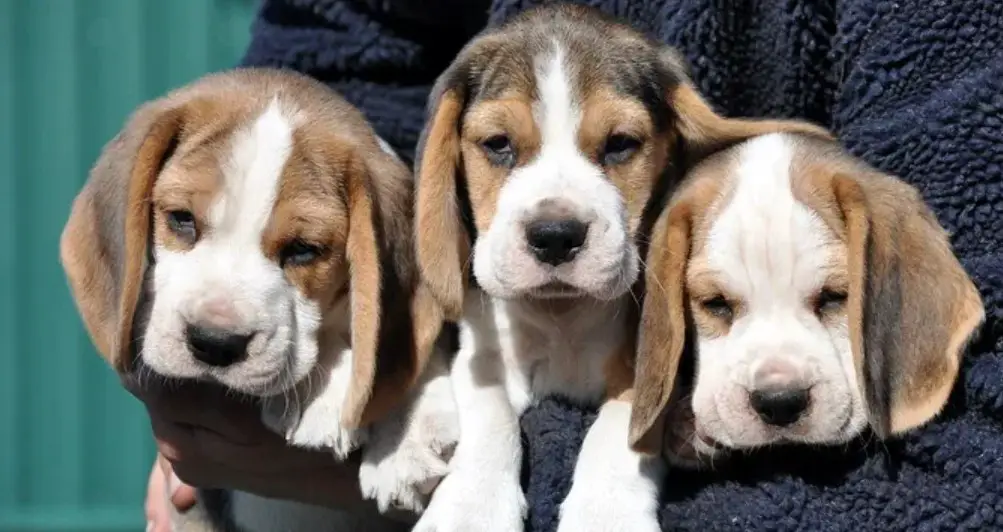 Examine the babies. If they are healthy, they will be moderately well-fed (but without bloated bellies), funny and curious. Check if veterinary procedures have been performed. And if so – which ones.
A distinctive feature of the color of a beagle puppy is the white tip of the tail. Pay attention to this.
However, sometimes the most accurate criterion is "I like it so that I can't resist". Nevertheless, with this dog, you will share sorrows and joys for many years. It is very important to sympathize with each other.