Miniature Schnauzers are world-famous dogs that are used both for home keeping and for serving in the police and customs. They are called "the smallest service dogs". Miniature Schnauzers are distinguished by their colorful and remarkable appearance. The trademark of these dogs is their coarse coat, which, according to the standard, can have only four color options. However, this does not mean that miniature schnauzers in other colors do not exist. On the contrary, there are many non-standard color options.
[lwptoc]
Standard Colors of Miniature Schnauzers
The standard of appearance for this breed has been defined four options for the color of the coat:
White Schnauzer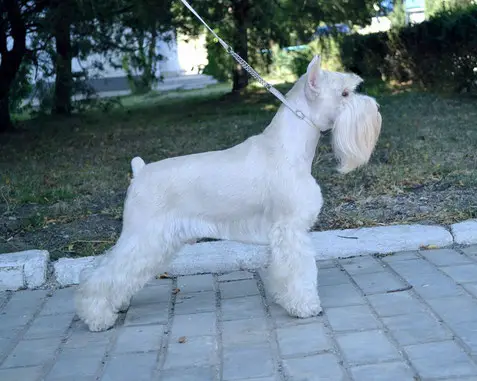 Pure white. This color should not be confused with a hereditary disease – albinism. Its distinguishing feature is the discoloration of the nails, skin on the nose, and around the eyes. In white miniature schnauzers, these parts of the body are painted black. At birth, puppies' coats may be creamy, but over time they will brighten and become cleaner.
Black Schnauzer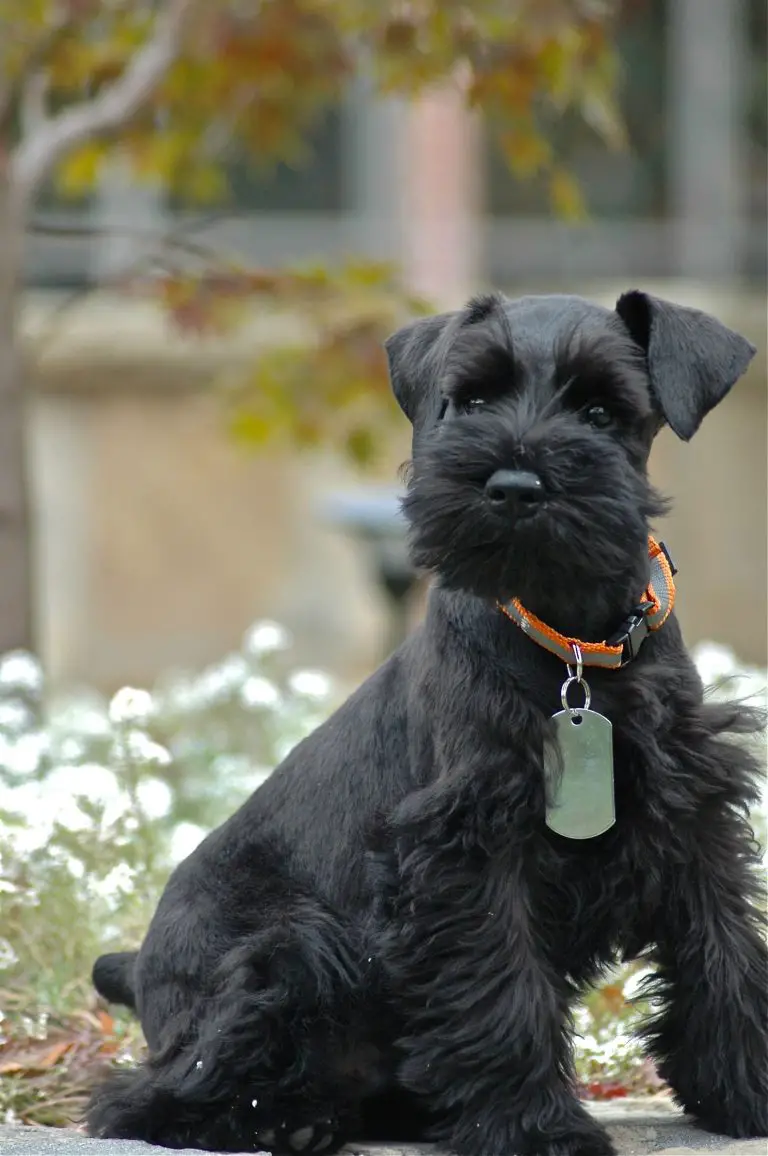 Pure black. This color is characterized by rich top coat color and a softer shade. The color remains unchanged from birth, only sometimes the hair of old people can turn gray. Some dogs may have light markings on the chest and paws, this is not considered a marriage.
Miniature Schnauzer: Black & Silver Colors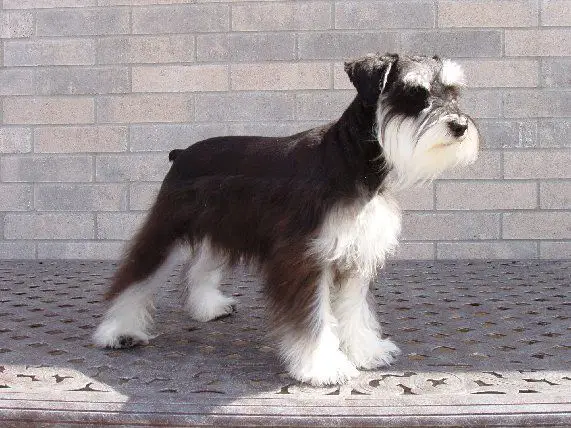 Black and silver. The guard hair and undercoat in this variant are dyed blacks. At the same time, there are marks of a silvery shade on the paws, chest, and muzzle. At birth, these markings may be copper-cast. It is noteworthy that the coat of black-silver miniature schnauzers does not differ in particular hardness. Dogs with a similar appearance are not born very often. Breeders usually value these puppies much higher than usual.
Salt and Pepper Schnauzer Puppy
Pepper and Salt. This category includes dogs, whose "coat" includes all shades of gray color scheme. This color option is recognized as one of the most popular and sought after by breeders. The undercoat is usually gray, the topcoat is slightly darker.
Miniature & Rare Schnauzer: Non-standard Options of Colors
In addition to the reference options, sometimes not quite ordinary puppies may be born. Among the unrecognized colors, the following are considered leading:
Chocolate Mini Schnauzer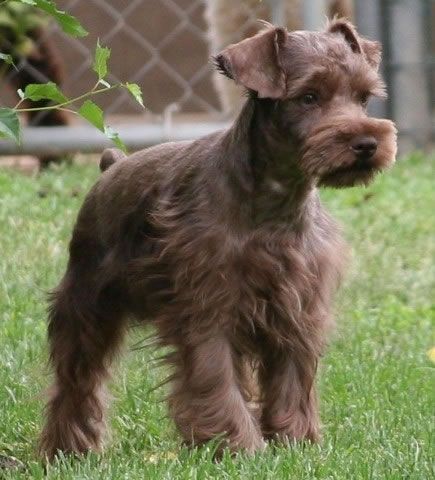 Chocolate. Dogs with this trait look very interesting and attractive. The coat of these dogs is dark, with a black tint. The undercoat is brown. On the chest, they may have spots of beige, white. The color of the eyes of such pets is either blue or green with a yellow tint.
Brown and Tan Mini Schnauzer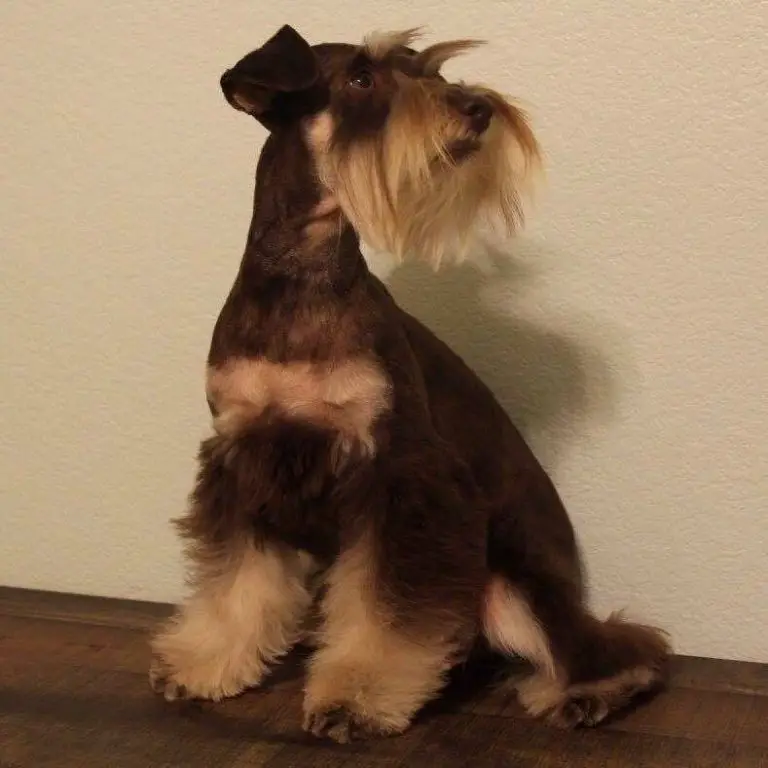 Brown and tan. Quite rare, memorable extravagant colors. Characterized by the presence of creamy markings on the brown topcoat. As the puppy grows, tan marks can go from beige to white.
Gray-brown Miniature Schnauzer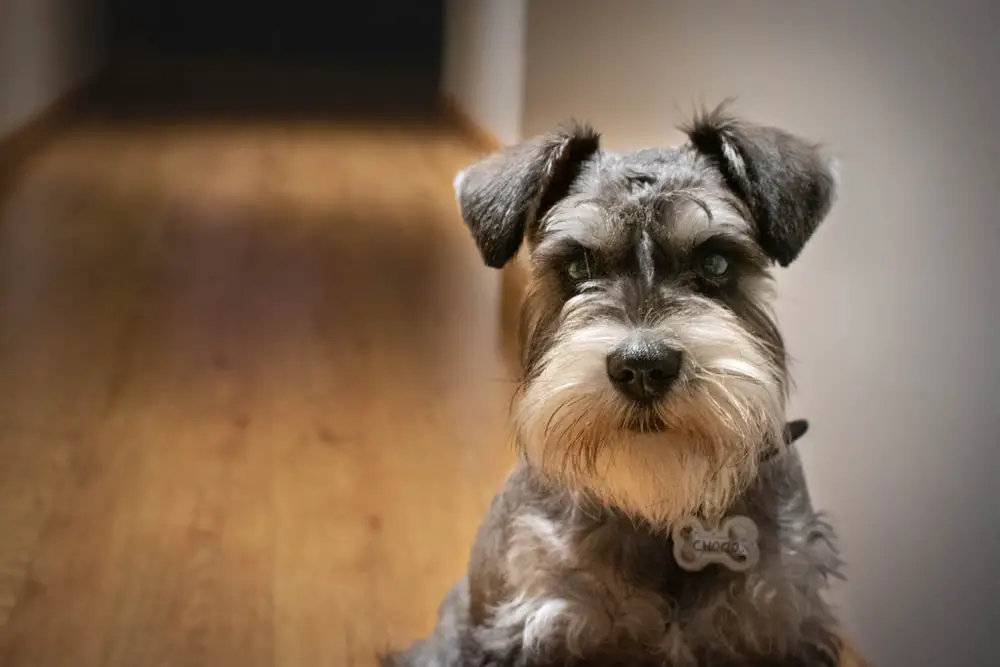 Gray-brown. It resembles the legalized coloring "pepper and salt". Gray-brown differs from it only in the presence of reddish hairs. Dogs with this appearance are extremely rare.
Spotted Mini Schnauzer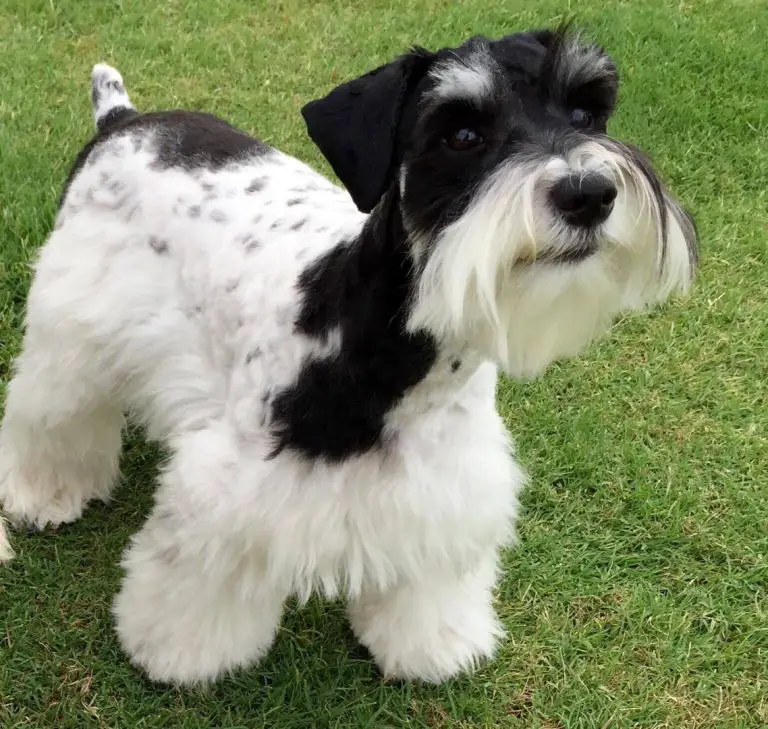 Spotted. In such miniature schnauzers, the coat is covered with randomly spaced marks of a dark color. At the same time, the background can be creamy and snow-white. The spots can change color and shape as the puppy grows – it gets smaller and brighter.
White Chocolate Mini Schnauzer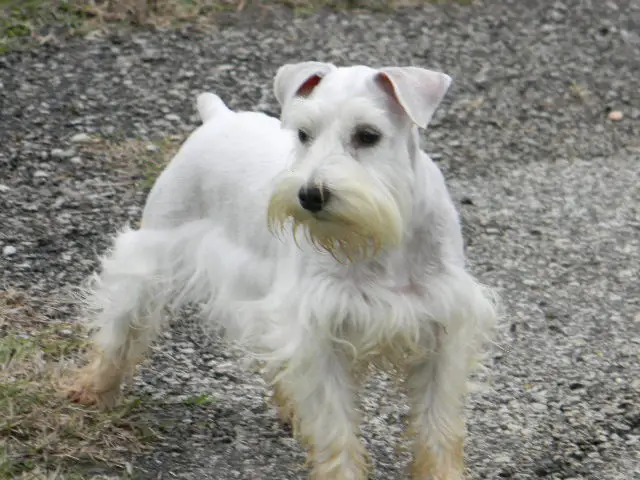 White chocolate. A dark line or a spot located in the back area prevents such dogs from taking their place in the studbook. Sometimes, these marks can disappear, which gives the dog the opportunity to take part in the show.
Exotic lovers can always choose a puppy that is different from the rest. For those who want to win more medals and make a real champion out of a pet, it is better to opt for standard color options.